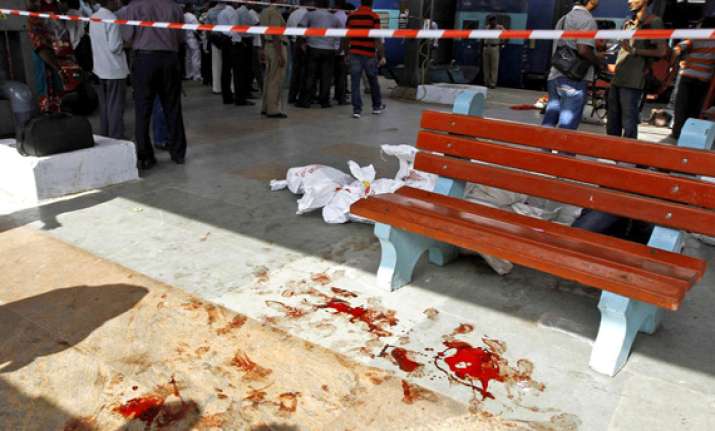 Chennai: Two blasts in quick succession in a passenger train today killed a 24-year old woman techie and injured 14 others in the busy Chennai Central Railway station in a suspected terror attack.
The two low-intensity bombs that went off in S4 and S5 sleeper coaches of Bangalore-Guwahati Express about ten minutes after the train pulled into the platform in the morning, triggered chaotic scenes with panic stricken-passengers scurrying for safety.
The woman killed in the mishap has been identified as Swathi, employed with Tata Consultancy Services (TCS) in Bangalore, and was travelling to her home town Guntur in Andhra Pradesh along with a friend, police said.
Fourteen injured persons, including two critically wounded, were undergoing treatment at state-run Rajiv Gandhi General Hospital where doctors described their condition as "out of danger".
Today's incident is among the rare terror attacks on trains in Tamil Nadu with explosions that had occured in three trains in 1993 to mark the observance of Babri masjid demolition day and a blast in RSS office here a few years later.
However, major terror attacks in Tamil Nadu were a bomb blast in Chennai airport in 1984 killing 33 people and the Coimbatore blast in 1998 in which 60 people were killed.
However, Tamil Nadu government is not treating today's explosions as a terror attack as of now, according to sources in the Union Home Ministry.