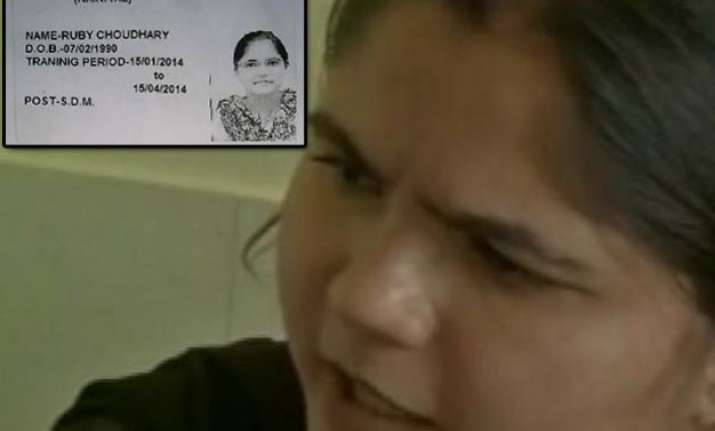 A woman accused of posing as an IAS officer at the country's premier training institute for civil service officers, has claimed that the academy's deputy director Saurabh Jain issued her the fake ID to facilitate her stay at the Mussoorie-based academy.
The issue, however, became public only after the institute filed a police complaint against the woman, a native of Muzaffarnagar in neighbouring Uttar Pradesh.
Following the revelation that the woman, identified as Ruby Choudhury, stayed at the Lal Bahadur Shastri National Academy of Administration in Mussoorie, Saurabh Jain has been taken on for further explanations on the matter. Choudhury has also put the blame on LBSNAA authority, Deputy Director Saurabh Jain claiming that he issues her the ID after accepting a bribe of Rs 5 lakh.
She alleges, that Saurabh Jain promised her to ensure she gets admitted to the academy and goes unnoticed. Director General of Uttarakhan Police, BS Sidhu already ordered immediate investigation, after Ruby's claim that she also met academy's President as well.
While the investigation is on, Uttarakhand Chief Minister Harish Rawat commented on the entire controversy saying, "Can only comment after speaking to the director of the academy. The woman is a fraud. I can only comment on her once I have verified all details."
As for now the Academy Deputy Secretary has also instigated an internal inquiry in the matter. A member from the enquiry team said, "This girl is a habitual imposter. She stayed in ATI (Administrative Training Institute) Nanital also with a different name. We have checked all records on Wednesday and have found no girl with the name of Ruby Choudhary who has qualified in any recent batches."
In the earlier stages of intervention, Ruby also disclosed that she was allowed entrance by the guard at gate inside the academy using the fake ID fished out by Jain. She was made to accommodate at the academy's guest house.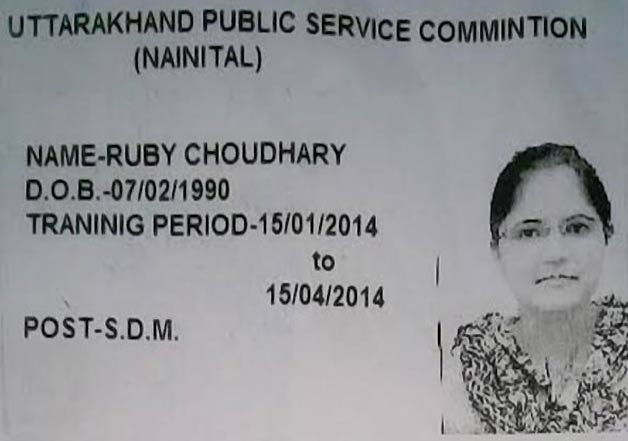 The guard has been suspended as an immediate call-to-action.
Ruby, however challenges the authority saying, she shouldn't be blamed the people involved from within the academy must be probed.
The women in question joined LBSNAA posing as an IAS probationer in Mussoorie before heading into 7-month training program.