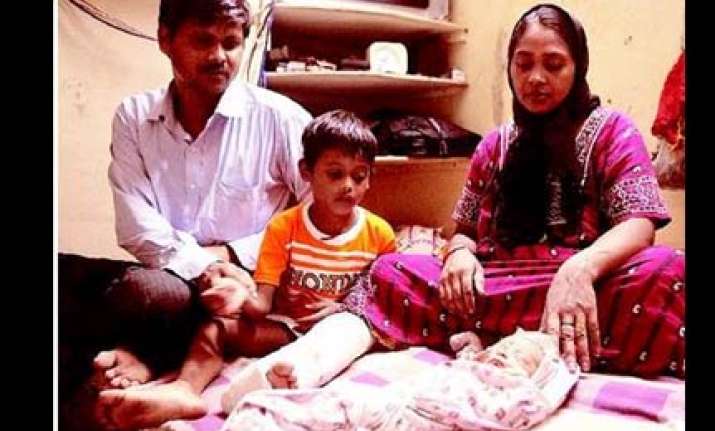 Mumbai : Sunita delivered a baby standing up in Mumbai's Bhagwati Hospital because the doctor on duty refused to take her saying there was no bed in the ward for her to lie down, reports Mumbai Mirror. Sunita's husband Ramashankar Verma said he had booked a bed in the hospital  for October 16 and 17.  
After this shameful incident, the hospital  authorities in a bid to shift blame said she delivered the baby before they could do anything. Sunita, 28, was rushed to Bhagwati Hospital early on October 3 morning.  
"We reached the hospital at about 5 am. We carried Sunita to the ward but the doctor on duty would not let us enter. She said there was no vacant bed. My wife was at the door of the ward, crying in pain. The doctor started yelling at us and asked us to remove her jewellery and clothes. At around 5:30, my wife delivered a baby boy in front of my eyes. The baby fell on the floor in a pool of blood," he said.  
Verma has lodged a complaint against the hospital for negligence with M.S.B police station in Borivali. After the baby was delivered, the hospital did give Sunita a bed.
They also cleaned the baby and attended to the mother.  
Ramashankar said, "They apologised to me. But I am shocked. I am scared my son may have an injury or defect because of the fall." Hospital authorities denied the charges.  
Medical Superintendent Dr M Wadiwala said, "She was brought in very late. She arrived at about 5:22 am and delivered the child at 5:25 am. We had no time. The baby, however, is fine." The doctor was, however, barred from work for a week, Dr Wadiwala added.