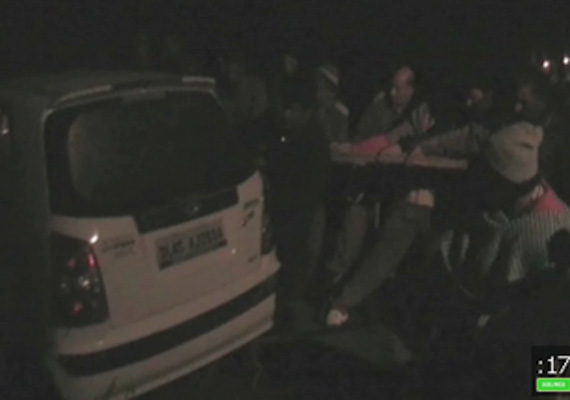 New Delhi, Feb 13 ; A woman named Ritu was drowned, while the car driver  and a three-month-old child were rescued after a white Santro car fell into the Bawana canal on delhi-Haryana border on Sunday evening.
 
Pramod was driving the car along the ill-lit Bawana canal, when it suddenly lost balance and fell into the canal. The car driver Pramod managed to swim away to safety and the kid was also rescued, but by that time the woman was washed away in the swirling canal water.  All three are residents of Sonepat, Haryana.
 
Local residents had been using this road as it was a shortcut between Delhi and Haryana, but since there is no safety wall and lights to illuminate the road, accidents do occur often.
 
The Haryana irrigation department maintains this canal, while the road belongs to MCD.