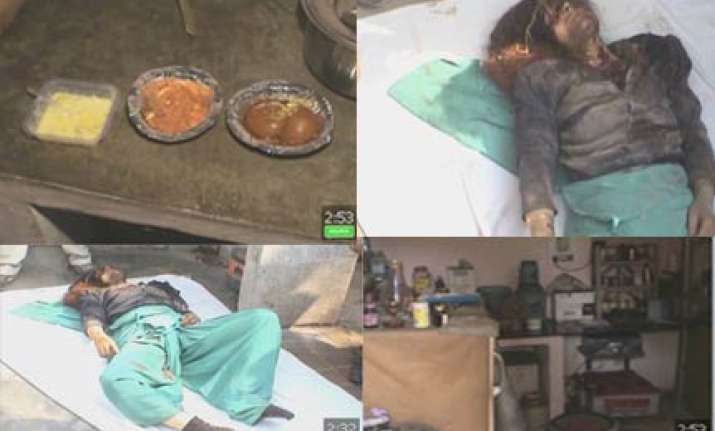 Meerut, Feb 25 : Babita Chaudhary, a 40-year-old widow  was found dead inside  her house on Thursday with her head crushed with a stone, police said.
The superintendent of police Prabal Pratap Singh said, it appeared prima facie that  she was killed by someone who was a close acquaintance of her, as there was no sign of  robbery or theft.
Babita's house is hardly a stone's throw away from the DIG's official residence, reports India TV reporter Hima Agrawal.
The murder was discovered two days later, when a neighbouring shopkeeper rang up Babita's mother-in-law after finding the door locked.  
Babita and her mother-in-law used to stay in the same building with different entrances, after differences cropped up between them.
Babita stayed in her house alone, as both her daughters were  studying medical courses in Dehradun.
The walls of the house were stained with blood, as it appeared that Babita had tried to struggle with the killer, police said.The hair cutting saloon  on the ground floor was closed on Tuesday, when the murder is supposed to have taken place.
On Wednesday, when Farid the shopkeeper found the door closed, he informed Babita's estranged mother-in-law Vijaya Chaudhary, but she took it lightly. It was then that the shopkeeper informed the police, who broke open the door.
Police also found freshly made sweets  like rasmalai, gulab jamun and gajar halwa spread inside the room, which indicated that the victim was awaiting a guest.Police is yet to achieve any breakthrough in the case.