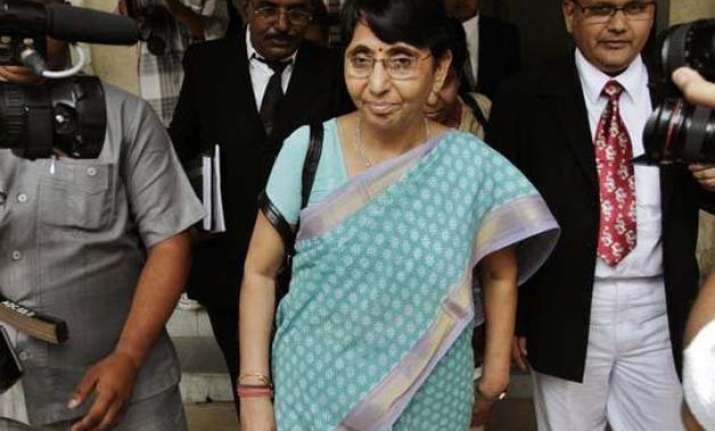 Ahmedabad: The lawyer of the Supreme Court-appointed Special Investigation Team today argued before the Gujarat High Court that several witnesses had identified Maya Kodnani -- former Gujarat minister -- at the scene of 2002 Naroda Patia riot.
The division bench of Justices Mohinder Pal and R D Kothari is hearing the appeals filed in the case related to violence in Naroda Patia here on February 28, 2002 (a day after the Godhra train burning incident) in which over 90 people were killed.
Special Public Prosecutor for SIT, Prashant Desai, made a submission about roles of various convicts and the accounts of witnesses against them.
Several witnesses had identified Mayaben Kodnani, then the local MLA, as among those present at the scene of crime, Desai pointed out. The trial court has awarded life term to Kodnani.
Justice Pal asked the lawyers if any of the police officers were charged for failing in their duty. Senior advocate Nirupam Nanavati, appearing for defence, said there
was a plea before the special trial court but it was rejected.
"The bandh call had been given to mourn or to protest the incident of 27th. Since the sentiments were charged, bandh call was resisted by `A' community, while `B' community wanted to observe the bandh," Nanavati said.
"Later, driver of a Tata truck (who was from the minority community) hit a person and meanwhile a dead body was found nearby which added fuel to the fire," Nanavati said, describing what sparked off the violence.
The arguments will continue on August 4.
While the convicts have challenged the trial court's ruling, the SIT has sought enhancement of sentences.
In August 2012, the trial court convicted 31 people and awarded life terms to 30 of them including Maya Kodnani for killings and criminal conspiracy. It awarded `imprisonment till death' to former VHP leader Babu Bajrangi.