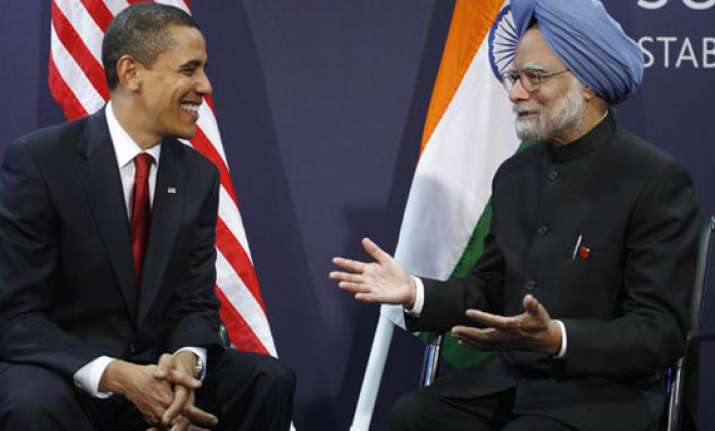 New Delhi: US President Barack Obama today called up Prime Minister Manmohan Singh soon after he demitted office and said he was one of the few public leaders whom he "admired" and that he would "miss" working with him on "day-to-day basis."
During the farewell telephone call, Singh noted that the relationship had seen "transformation" over the last 10 years and expressed confidence that the Narendra Modi government would "do everything" to promote it further.
"It has been a great pleasure to serve with you, there are very few people in public life that I have admired or appreciated more," Obama told Singh.
The Prime Minister thanked the President for his kind words and for the support and friendship he received while working with him.
"Your leadership has been an important factor in evolving a more cooperative framework in addressing global challenges," Singh told him.