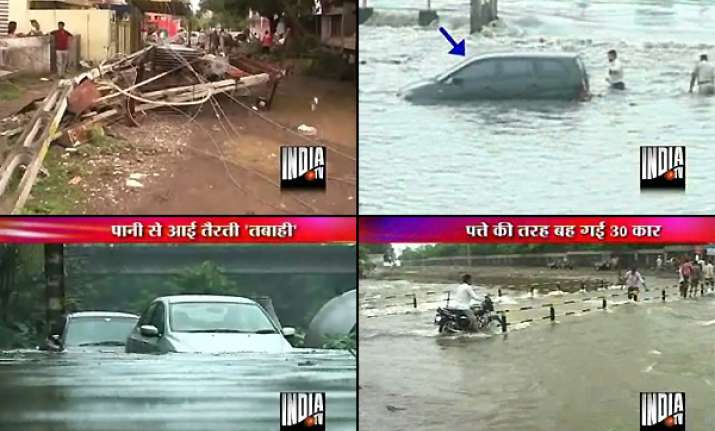 Pune, Jul 20: More than 30 cars wre submerged in flash flood in  this city on Tuesday, as  19,000 cusecs water was released in Mutha river from the Khadakvasala Dam, officials said.
The flash food inundated several localities near the Mutha river which flows through the city. More water is expected to be released from the dam because of three days of continuous rain, said Avinash Surve, chief engineer, irrigation.
In nearby tourist spots Lonavala and Khandala, water released from the Bhushi Dam has caused large-scale inundation. A tourist  was washed away in flood water, after he slipped and fell in the water.
In Kolhapur, western Maharashtra, 9,000 cusecs of water was released from Kalammawadi Dan in the Panchganga river inundating more than a hundred villages. The state highway  is presently submerged under flood water.
In landslide-hit Konkan region, the 760-km long Konkan Railway services have been suspended due to landslide on the Ratnagiri-Margao route. There was five feet deep water on the Mumbai-Goa highway causing large traffic snarls.