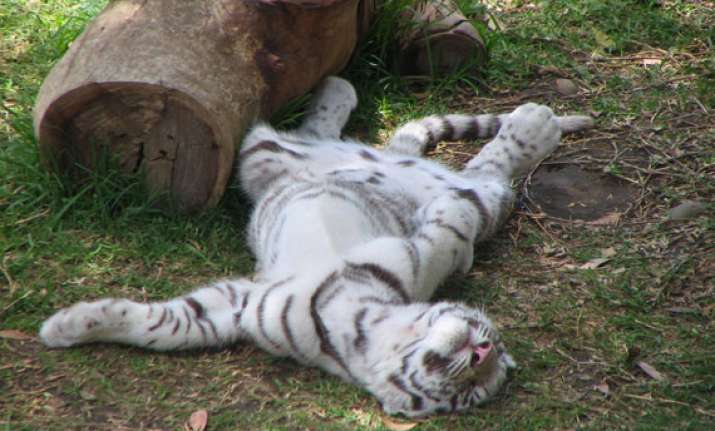 Jaipur: A rare white tiger, which was brought from Andhra Pradesh just 13 days ago, died at the Jaipur zoo yesterday.
Seven-year-old Madhav had refused food since he was brought from the Sri Venkateshwara Zoological Park and his condition was gradually deteriorating following which his previous caretaker was flown in from Andhra Pradesh, veterinarian Dr Arvind Mathur said here.
"But the tiger's condition did not improve and he did not take any solids. So, we went for blood tests," he said.
A post mortem by a medical board showed infection in the intestines, kidney and liver as the cause of death and the body has been interred.
Madhav died even before the visitors at the Jaipur zoo could take a glimpse of the magnificent animal. The tiger was brought here under an animal exchange programme.
His death has also dealt a blow to the zoo's efforts to breed the rare animals. Only last year, a white tigress was brought here from Delhi zoo.