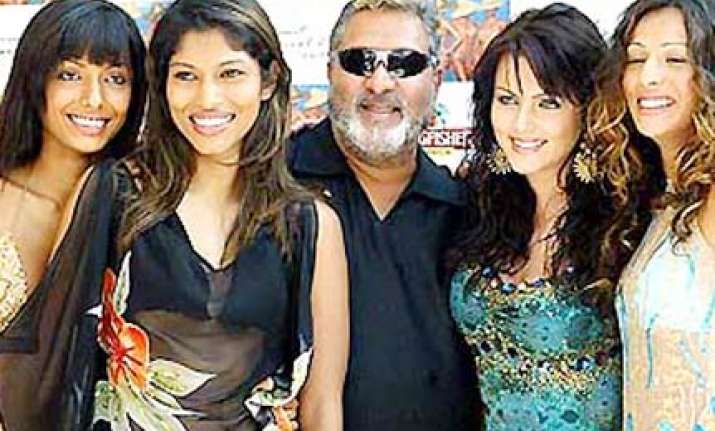 Pakistani hackers made the website of industrialist Vijay Mallya their victim on Independence Day. Identifying themselves as Pak Cyber Army, they posted Pakistan's flag on the homepage and followed it with a threatening message saying it was payback from Pak Cyber Army as Indian hackers had hacked Pak websites, reports Mumbai Mirror.  
Liquor baron and Rajya Sabha member Vijay Mallya. Mallya's Web site, www.mallyainparliament.com,  was hacked on Sunday by suspected hackers from Pakistan.  
At the end of the page, the hackers wrote in bold letters: "Feel the power of Pakistan".  
By evening, however, Mallya's management had put the site in order. Mallya's spokesperson said, "We will lodge a formal complaint with the Cyber Crime Cell of Mumbai police when it opens on Monday." 
Meanwhile, it was found that the official Web site of Rajya Sabha, www.rajyasabha.nic.in, had also been malfunctioning. All member pages, including that of Mallya, when clicked showed error and refused to open. However, it could not be confirmed if the error had crept in due to hacking.  
Cyber security expert Vijay Mukhi said, "It's a ritual. Every year hundreds of Pakistani Web sites are hacked by Indian hackers on August 14 while a similar number of Indian websites are hacked by Pakistani hackers on August 15. "  
Mukhi said that most of the times people do not complain to the police unless there is massive loss or theft of data. "Both the government and private parties, desist from taking legal recourse as it leads to bad publicity."