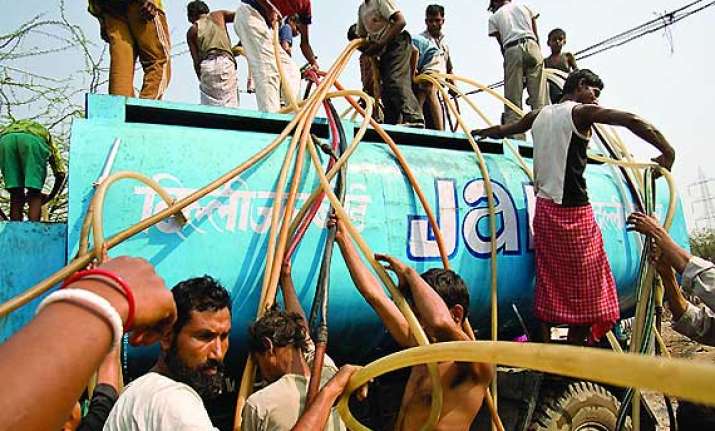 New Delhi, June 9: South and parts of Central Delhi today reeled under severe water crisis and the situation is not likely to improve for the next three days as a major pipeline supplying water to the areas broke down following collapse of an under-construction parking facility over it. 
Delhi Jal Board officials said work on restoration of the pipeline near Madhuban Chowk was going on in a war footing but it will take almost three days to complete the work.  
"It will take around 72 hours to restore the line", said a senior DJB official.
He said the pipeline totally broke down after an under-construction multi-storey parking facility, being built by the municipal corporation, fell over it at around 9 AM.  
The DJB has asked citizens to contact its offices in South Delhi and NDMC areas for supply of water through tankers.