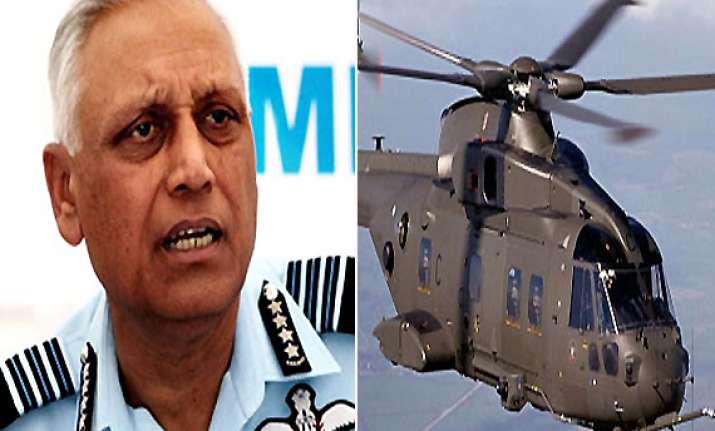 New Delhi: Amid the uproar over alleged scam in the deal to procure 12 VVIP helicopters, it has emerged that changes were made in the qualitative requirements in the tender in 2003, when George Fernandes was the Defence Minister in the NDA government.
The Rs 3,600 crore deal was conceptualised during the tenure of Fernandes and the Air Staff Qualitative Requirement (ASQR) were changes in 2003, Defence Ministry offcials said here.
One of the major changes made in the tender requirements was to reduce the air ceiling from 18,000 feet to 15,000 feet, which is alleged to have helped the Italian chopper to remain in fray for the deal, they said.
Fernandes was the Defence Minister from October 2001 to May 2004 and Air Chief Marshal S K Krishnaswamy was the IAF chief in 2003.
The Request for Proposal, which was issued in 2006, had no major changes, they said.
Defending the changes in ASQR, Tyagi said the changes were made as per the requirements for flying VVIPs.
"If you remember, in 2000, the Defence Minister was George Fernandes. He used to go to Siachen and other places. So it was thought that VIPS will go to Siachen. So till 18000 feet the plane should operate.
"If Prime Minister accompanies them, SPG will also go. His PS will also go. So what should be its weight and other technicalities. So I don't know about these things. But there was a talk about 18,000 feet. When in 2000 tender action was taken they got to know that nobody in the world builds a plane that operates at 18,000 feet only. In the entire world, a French plane was there which could operate at 18,000 ft," he said.
"In 2003, Government said it is not proper. SPG said cabin weight of the copter is low and they will not be able to stand in it," Tyagi said, adding that the SPG wanted to be involved in the selection process.
These changes were made in 2003 before he took over, Tyagi said.
The RFP was finally issued in 2006 when Tyagi was IAF chief and Pranab Mukherjee the Defence Minister.
The deal is now on hold after allegations that kickbacks to the tune of Rs 362 crore were paid in the Rs 3600 crore deal and Defence Minister A K Antony has ordered a CBI probe to look into the matter.
The probe was ordered after the chief of Italian defence and aerospace giant Finmeccanica, Giuseppe Orsi, was arrested in connection with the alleged scam.
India has already received three helicopters and the delivery of remaining nine has been put on hold.