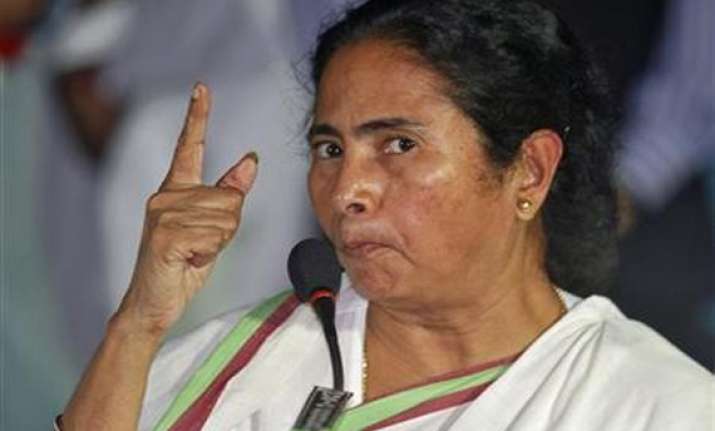 Kolkata: A video footage yesterday showing the student unit of the Trinamool Congress organising a vulgar dance show during a freshers party in a college here has sparked off a controversy with TMC leaders themselves condemning the incident and stating that the present TMC unit of the institution should be dissolved.
A vulgar dance show was organised by TMC Chatra Parishad in Gariahat Industrial Training Institute (ITI) as part of the programme to welcome the freshers to the institution.
The video footage of the vulgar dance show with the picture of TMC supremo and West Bengal Chief Minister Mamata Banerjee in the background has sparked off a controversy with several intellectuals condemning the incident.  
The state secretary of the TMC Chatra Parishad Shonku Dev Panda just after the television broadcast of the footage tried to defend the incident by saying "the definition of decency and indecency is a matter of debate."
However, senior TMC leader and West Bengal Commerce and Industry minister Partha Chatterjee condemned the incident and said the present TMC unit in Gariahat ITI should immediately be dissolved.
"The incident is condemnable. We don't support such kind of culture. I will personally ask the state secretary of TMC Chatra Parishad to investigate the matter and dissolve the present TMC unit of the institution,"  Chatterjee said.
Minutes after Chatterjee's public rebuke, Shonku Dev Panda made a u-turn and said "we have already ordered in inquiry into the matter."