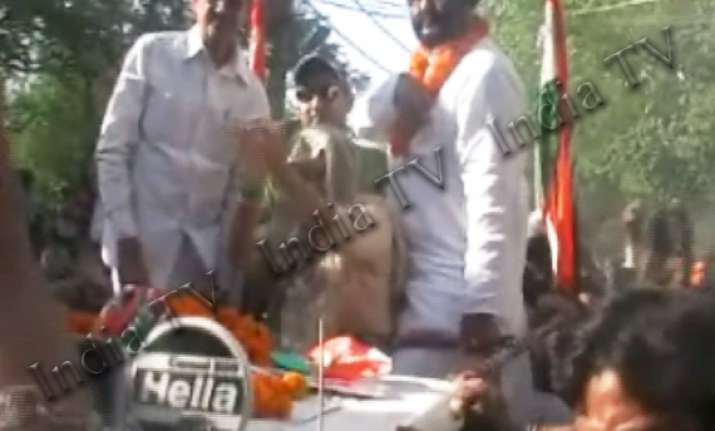 New Delhi, Apr 12: Cricketer Virender Sehwag today added more star power to Delhi municipal polls campaigning by canvassing votes for his sister who is contesting the elections on a Congress ticket.
Sehwag, the captain of Delhi Daredevils, took time off IPL and spent around two hours in the evening in Dakshinpuri Extension, the ward from which his sister Anju Meherwal is fighting the elections.
Criss-crossing the ward in an open jeep, the hard-hitting batsman tried to woo the electorate seeking votes for the 35-year-old candidate, a Hindi teacher.
Anju is married to a property dealer Ravinder Singh and lives in Madangir village.
There was a huge crowd to see Sehwag who was campaigning with his sister.
Dressed in a green T-shirt and sporting a cap, Sehwag went to some bylanes. However, he did not make any speech during his campaigning.
Some film stars, including Mahima Choudhury, have already hit the campaign trail.