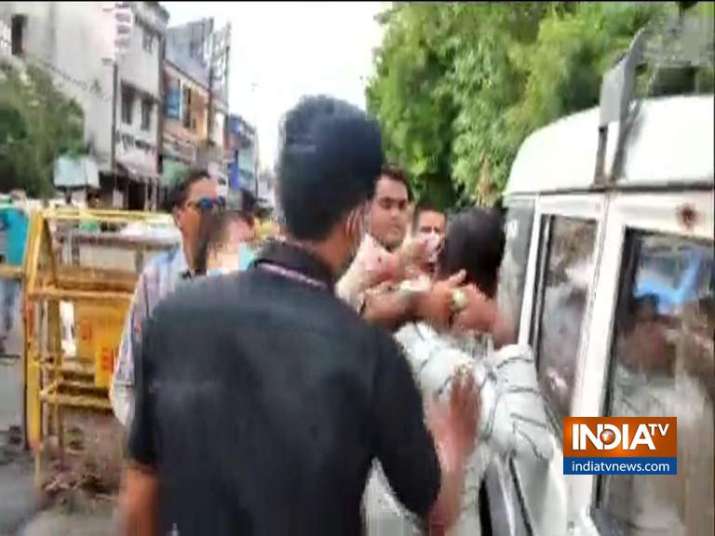 Vikas Dubey, the perpetrator of the 'Kanpur Kand', has been arrested by Madhya Pradesh Police from Ujjain's Mahakal temple. While the police were in the process of taking him to a safe 'undisclosed' place, Dubey would not keep quiet and kept shouting -- 'Mai hun Vikas Dubey, Kanpur wala'. This resulted in him being slapped by a policeman. 
Watch the video of the slap
VIDEO: After being arrested, Vikas Dubey shouts "Main Vikas Dubey hoon, Kanpur wala", only to get a tight slap from MP cop#VikasDubey #VikasDubeyArrested #KanpurEncounter pic.twitter.com/13hZpCe30R

— India TV (@indiatvnews) July 9, 2020
Vikas Dubey had been on the run ever since the Kanpur encounter which led to the death of 8 policemen. Large scale manhunt was launched by the police which led to him fleeing from UP and finally being arrested in Ujjain this morning.