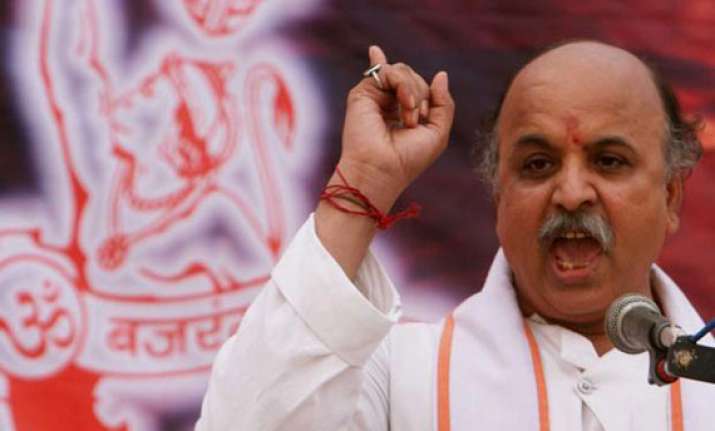 Rajkot,Gujarat: Vishwa Hindu Parishad leader Praveen Togadia today said, his lawyer has sent legal notice to Times of India and other media outlets for publishing what he called a "false" news about his so-called hate speech in Bhavnagar.
Speaking to reporters here, Togadia said, "first of all, because of security reasons, my movements are normally kept a secret. On the night of April 19 at 11 pm, a crowd of nearly 1000 persons suddenly appeared while I was on my way and stopped my vehicle.
"This appears to be a pre-planned conspiracy. The crowd told me that the Hindus are being forcibly evicted by Muslims in the town. I told them there are laws to stop such acts. Let me make it clear, it's the Muslims who are forcibly evicting Hindus from their houses", Togadia said.
"It seems there is a conspiracy behind all this. The same day another newspaper published a half-true story about mine published in 2012", said Togadia.
Asked whether the statements attributed to him in the Times of India story were true, the VHP leader told reporters to go through the legal notice in detail.
The story had quoted Togadia as saying: "If he does not vacate, go with stones, tyres and tomatoes to his office. There is nothing wrong in it. Killers of Rajiv Gandhi have not been hanged..there is nothing to fear and the case will go on." 
According to the story, Togadia asked the mob to take over the building and put a Bajrang Dal board on it.