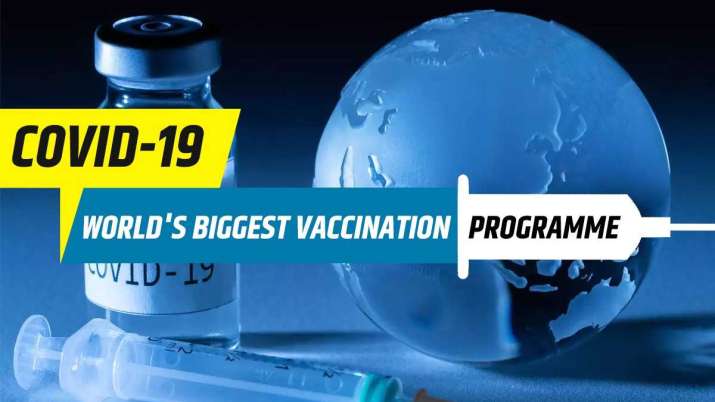 India on Saturday began a nationwide vaccination drive against the novel coronavirus. The drive was launched by Prime Minister Narendra Modi at 10:30 am via video conferencing. Billed as the world's largest vaccination program, covering the entire length and breadth of the country, the drive aims to first inoculate millions of its healthcare and frontline workers and reach an estimated 3 crore people by the end of its first phase. A total of 3006 session sites across all states and union territories will be virtually connected during the launch. Around 100 beneficiaries will be vaccinated at each session site on the inaugural day, the union health ministry has said.
PM Narendra Modi today reassured the country that emergency use authorisation was given only after scientists were convinced of their safety and effectiveness, and urged people to beware of propaganda and rumours. Addressing the nation ahead of the launch of what he described as the world's largest vaccination programme, Modi said these vaccines will ensure a "decisive victory" for the country over the coronavirus pandemic, but asked countrymen to continue wearing masks and maintain social distancing even after receiving the jabs. 
Meanwhile, the total number of global coronavirus cases has surpassed 94 million, including 2,017,757 fatalities. As many as 67,340,405 patients are reported to have recovered.