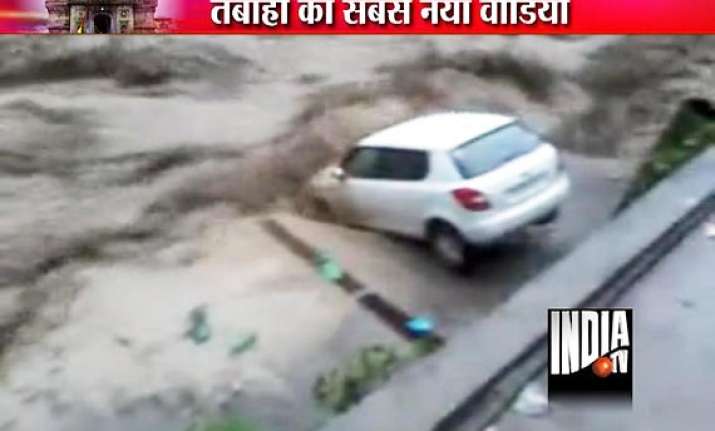 Rishikesh, June 29: India TV has telecast video of cars falling into the raging flash flood of river near Hemkunt Sahib.
The video was taken by pilgrims who were stranded near the historic gurudwara.
The first car was on the verge of falling into the river, with people waiting for a distance unable to help.
Some people were querying about the availability of JCB machines, but there was none.
Then came the turn of another vehicle, which too was engulfed in the swirling and maddening flow of the river.