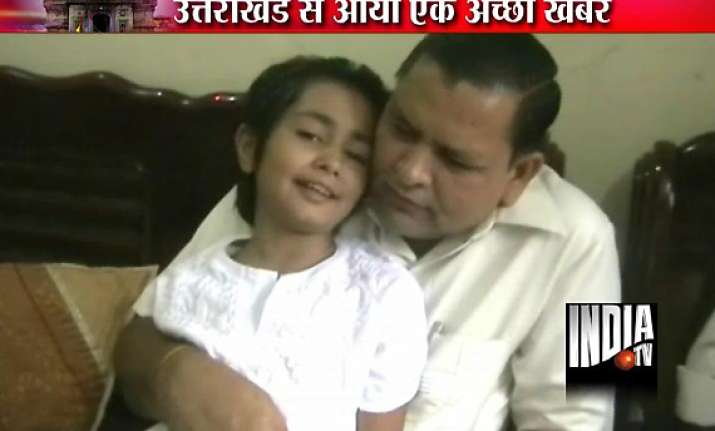 Kanpur, Jun 29: It was a rescue act which we normally watch in Bollywood films.
Nine-year-old Shivani had gone to Kedarnath with her uncle Ramesh Chandra Gupta and aunt Geeta, residents of Kalyanpur locality of Kanpur, and on the night of June 16, death struck!
The three were inside their hotel room, when the furious Mandakini lashed the holy town. As the hotel staff shouted at everyone to leave immediately, Shivani's uncle was putting on  the raincoat on her, when huge waves struck the building, washing away everything in its wake.
"When the water level decreased, I somehow managed to come ashore holding on to a wood. I saw people walking up the hillside, and I blindly followed them.
"There I found the Goswami family. We stayed in the hillside for several days, when the army jawans came in the choppers.
"Mrityunjay Goswami, the head of the family, himself opted out, and asked me to accompany his wife Renu Goswami and their children to board the chopper first. He reached the base camp the next day", said Shivani.
"All of us returned to Gwalior, and then the Goswami family rang up our parents in Kanpur", Shivani said.
The girl is now reunited with her father Shiv Shanker Gupta, but there is no report about her uncle and aunt, who are missing.