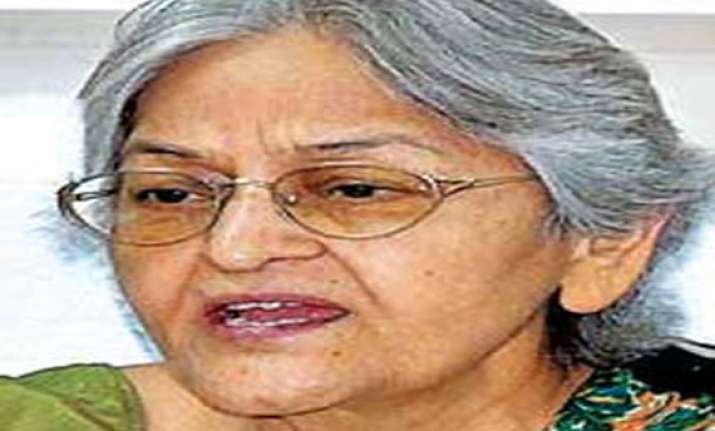 New Delhi, Feb 23:  The Justice Usha Mehra committe, set up to review responses to the December 16 Delhi gang-rape and suggest measures to improve safety and security of women in Delhi, has suggested that counsellor, a qualified nurse to collect evidence, a woman police inspector and a forensic expert should be present under a single roof where rape victims can be taken.
The panel, which submitted its report to the law ministry Friday, also suggests the police should be sensitised on such crimes.
"Government will give serious consideration to the report," union Law Minister Ashwini Kumar said, while accepting the report.
The commission, headed by the former Delhi High Court judge, was set up Dec 26 to enquire into various aspects of the shocking incident of the rape, identify the lapses, if any, on the part of the police or any other authority.
Though it was given three months for submitting its report, the committee completed its work early.
Speaking to NDTV, she said that the bus had tinted glasses, curtains and no light and could have been stopped by policemen.
"The bus could have been stopped by policemen and the crime could have been averted. The area had no police patrol or men on foot manning the street," she said.
She said the need of the time is to sensitise policemen so that they could handle such crimes sensitively.
The 23-year-old physiotherapist trainee was gang-raped in a moving bus by six males, who later dumped her on the street bloodied and without clothes.
Her male friend was also beaten and thrown off the bus. The woman died 13 days later in a Singapore hospital.
The six males, including a minor, were arrested soon after the crime.