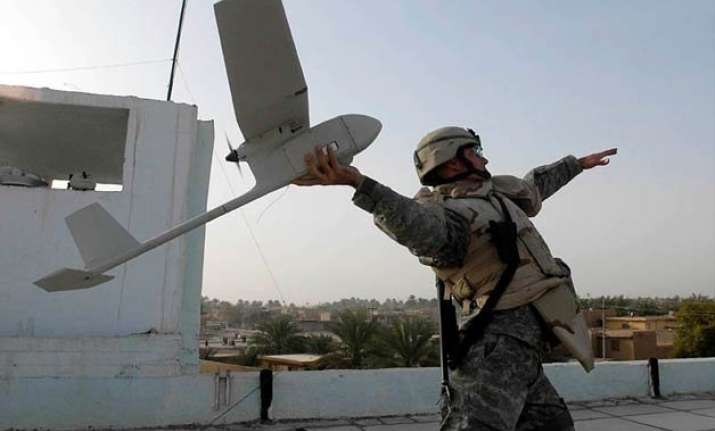 New Delhi: India and the US are all set to announce joint manufacturing of the Raven unmanned aerial vehicle UAV in Bengaluru from later this year.
The announcement is likely to be made during US President Barack Obama's three-day official visit to India, commencing tomorrow.
Under the terms of the deal between the two nations, the US will end production of the 10-km range UAV at a US site, currently built by US firm AeroVironment. The Bengaluru unit will also be the global supplier.
According to a HT report, seven countries have lined up to buy the UAV.
A senior government official said that the pending orders are totalling USD 3 billion.
"Not only will the Indian company supply the remaining orders but jointly develop a 18-km extended range UAV with flying endurance increased from four to six hours," the official said on terms of anonymity.
The aircraft is a sophisticated long-range spy machine. It has the ability to land on unprepared short air strips, including paddy fields and has proven its worth as an air ambulance and in special force operations.