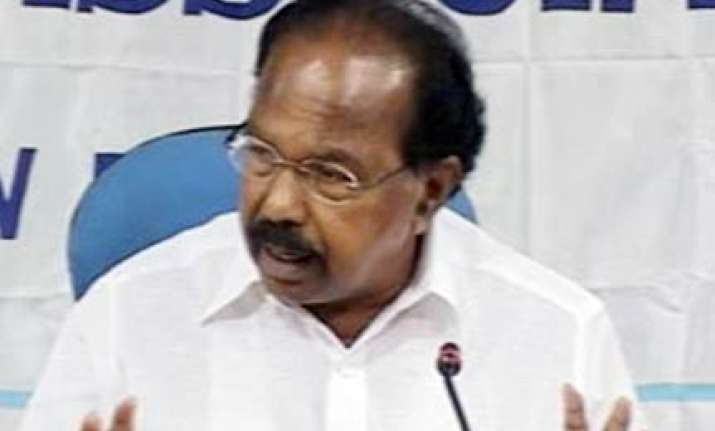 The United Progressive Alliance government will move the Women's Reservation Bill in the Lok Sabha in the coming session, Union Minister for Law and Justice M Veerappa Moily said on Monday.  
The Opposition Bharatiya Janata Party and other parties have assured their "unconditional" support to the bill, which has prompted the government to introduce it for consideration and passing in Lok Sabha, Moily told media-persons in Karnataka.  
Though the UPA government managed to get support to the bill to provide for 33 per cent reservation for women in Parliament and state legislatures in the Rajya Sabha, it chose to defer its introduction in Lok Sabha so as to bring about consensus among political parties in the wake of reservations expressed by some parties including the Rashtriya Janata Dal, Samajwadi Party and Trinamool Congress, he said.  
Moily said Prime Minister Manmohan Singh had set up a cabinet sub-committee to study the recommendations of the Central Administrative Reforms Commission which he headed earlier.  
The commission had submitted 15 reports on various issues and its recommendations on countering terrorism, Moily said. PTI