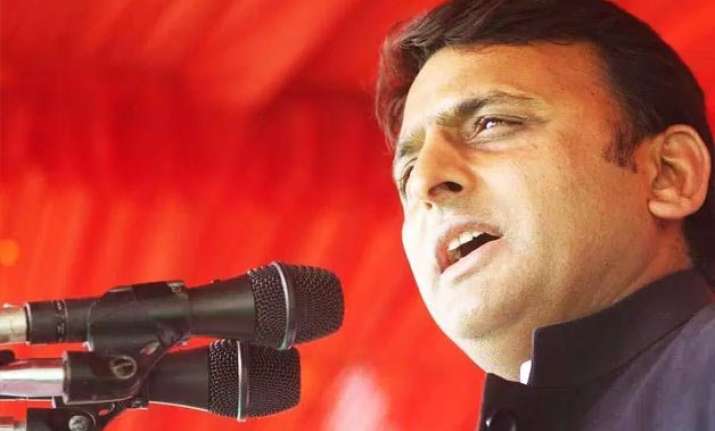 Lucknow: The Uttar Pradesh government's decision to approach the Supreme Court against an Allahabad High Court order for a CBI probe into graft charges against a former Noida chief engineer has triggered a political row.

Accusing the Akhilesh Yadav government of "brazenly siding with the tainted", the Bharatiya Janata Party (BJP) on Wednesday said the truth was now out on who was trying to shield tainted engineer Yadav Singh from the law. 

Having launched a series of protests and exposes in the past, the BJP said that by approaching the apex court, the state government had not just shamed the people, it had also revealed its true colours.

"I am aghast at the development. While the accused, in this case Yadav Singh, should have ideally looked for some sort of succour from the apex court, here a state government is approaching the SC," state BJP spokesman Vijay Bahadur Pathak said. 

Referring to the recent diatribe of ruling Samjwadi Party general secretary Ram Gopal Yadav against Governor Ram Naik wherein he had said he was ashamed of calling him 'mahamahim' (your excellency), Pathak said the entire ruling party should now hang its heads in shame at its latest decision (to approach the apex court).

The state government has decided to approach the apex court against the July 16 Allahabad HC orders on a plea wherein the petitioner had sought a CBI probe into the charges of irregularities, assets disproportionate to income and corruption against Yadav Singh. 

The Uttar Pradesh government earlier opposed a CBI probe into the matter.

In a related development, social activist Nutan Thakur, petitioner of the PIL, filed a caveat in the Supreme Court on Wednesday. 

She has prayed that she be heard by the Supreme Court before it passes any order in any case filed against the high court order either by the Uttar Pradesh government, the Noida authority or Yadav Singh.

Thakur also said it was truly unfortunate that the UP government was trying to save Singh, showcasing a direct involvement of top political leaders of the state government, who are afraid of a CBI enquiry.