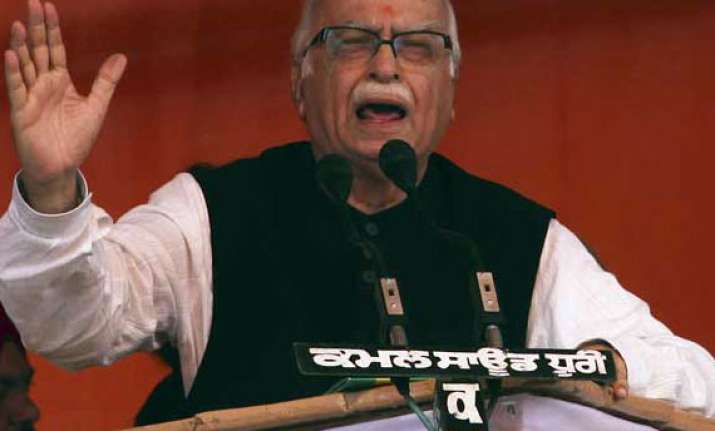 Chandigarh, Nov 17: A man was detained here today after his wife complained that he has "threatened" to harm BJP leader LK Advani, police said.

"The man, a barber by profession, hailing from Sahranpur in Uttar Pradesh and presently residing here with his family was detained for questioning after his wife reported that he had brought a country-made gun from somewhere and was threatening to harm Advani for the past few days," a police official said.

Earlier in the day, Advani - whose 'Jan Chetna Yatra' reached here last evening - addressed a press conference before he left the city for Uttarakhand and Himachal Pradesh. 

Police said the security agencies of the neighbouring states where the yatra is to pass have been alerted. 

Meanwhile, after Advani addressed a press conference here and left the venue, around 20 SAD (Amritsar) activists headed by former MP Simranjit Singh Mann and some Nihangs (members of a Sikh sect) raised pro-Khalistan slogans. 

Advani's Yatra had been greeted with black flags by protesters belonging to radical Sikh outfits and SAD(A) at some places in Punjab.