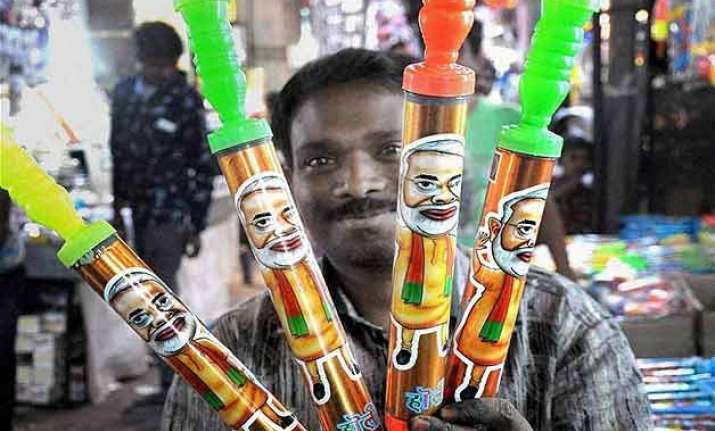 New Delhi: This year the festival of colours was unable to bring smile on the faces of the sellers who were hoping to have a good season. The pre festival Holi shopping was less colourful this time around as the CBSE board exams collided with the festival. The unseasonal rains due to the Western disturbance also acted as a dampener
The Sadar Bazar in Delhi which is flooded with all the Holi related items wore a deserted look. The shopkeepers tied to woo customers with the 'hot' flavours of the season 'Kejriwal' and 'Modi Raj' pichkaris . People who want to celebrate the festival of colours in a more eco friendly way has the option of buying organic and herbal colours.
Meanwhile the adjoining regions of the National Capital Region (NCR) have also geared up to celebrate the festival of colours. In Noida, the district administration has made elaborate arrangements to stop any untoward incidents taking place during the festival.
In Ghaziabad Police have been given strict orders to take tough actions against those who to create disturbances or break the law and order situation  while celebrating Holi.