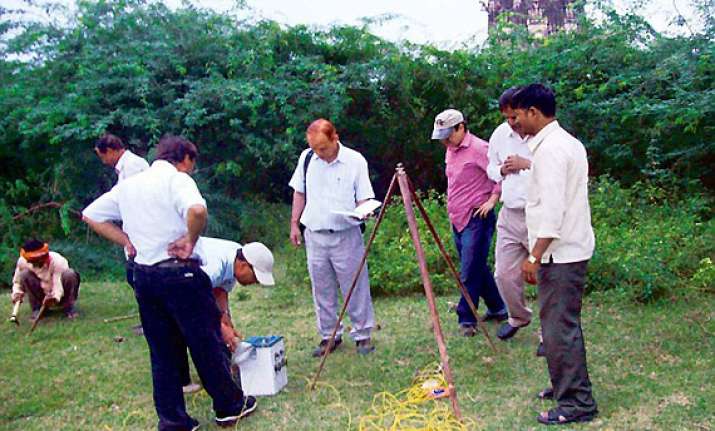 New Delhi: The Geological Survey of India (GSI) on October 3 and 4 conducted a preliminary investigation in Daundia Kheda village in Unnao district of Uttar Pradesh and found traces of metal under the soil.
The Archeological Survey of India (ASI) on Friday began digging at an 18th century fort in Unnao district of Uttar Pradesh to look for tonnes of gold presumably buried underneath the undulating fields.
According to the investigation, GSI found identical magnetic waves being formed in most parts of the area except for a 10 to 20 meters wide and 5 to 20 meters deep area.  
It was found that the magnetic field in this area was not uniform revealing the presence of gold, silver or some other alloy.