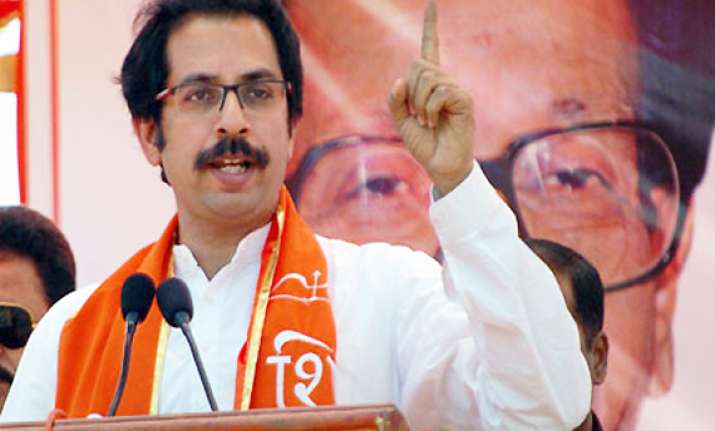 Mumbai, Mar 12: The arrest of former Maharashtra minister and Jalgaon MLA Suresh Jain in connection with the 2006 multi-crore Gharkul Housing scheme scam, has brought to fore the differences between leaders of the Shiv Sena-BJP alliance.

Leader of Opposition in state Assembly Eknath Khadse of BJP today said the Sena leadership was aware of Jain's role in the scam but despite this he was admitted to the party.

"When such topic comes up in Assembly, everyone, the legislators and those in the government, know about this," Khadse, a long-time rival of Jain in Jalgaon politics, said.

However, Sena executive president Uddhav Thackeray told reporters here that he wasn't aware of the issue.

"I am yet to grasp the complete (housing scam) issue," he said. "The truth should come out. The guilty should be punished. It will also have to be checked if the action (Jain's arrest) was a result of political motivation," Uddhav said.

"I never knew the issue. Shiv Sena will never support a culprit," Uddhav said.

"Both Uddhav and Balasehab (Sena chief Bal Thackeray were aware that such a thing (scam) is taking place," Khadse said.

Jain, a Minister for Housing in the Shiv Sena-BJP government in the 1990s, was an NCP MLA when the scam took place, he said.

Khadse also demanded the arrest of minister of state for transport Gulab Devkar, in the case.

Jain had allegedly indulged in irregularities to the tune of Rs 29 crore and had favoured Khandesh Builders, a firm that was given a contract for constructing 5000 tenements on the outskirts of Jalgaon under the Gharkul housing scheme.

According to sources, only 1,500 of the total houses have been completed so far.