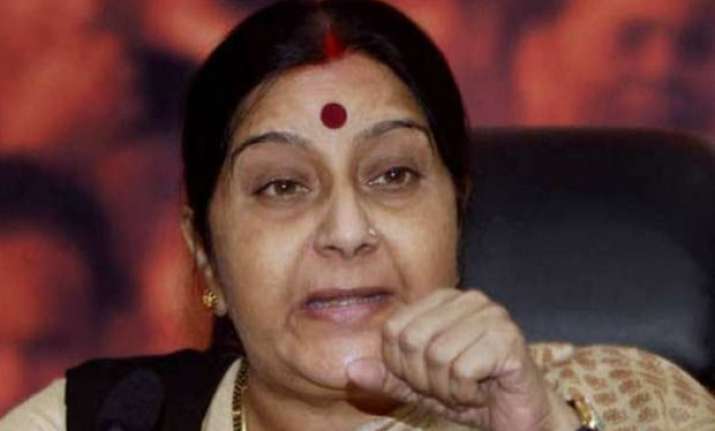 New Delhi: India today said that it would evacuate on priority 18 members of the country's Under-14 girls football team which is stuck in Nepal following a massive earthquake.
In a tweet, External Affairs Minister Sushma Swaraj said, "We will evacuate India's U-14 girls football team on priority".
The scared Indian girls and two support staff had decided to sleep outside their rooms at Hotel View Bhrikuti in Kathmandu for the fear of further aftershocks.
They were practicing in the stadium for the third-place play-off against Iran when the earthquake shook the venue and adjoining areas yesterday. The Indian team had earlier lost to hosts Nepal in the semifinals on Friday.
"We were doing the practice just before the start of the third place play-off against Iran and then we saw the stadium shaking. There were hundreds of people there to watch the match. We ran to the middle of the pitch and remained there as we saw buildings collapse in the adjoining areas. It was a real scary moment for us," coach Maymol Rocky had told PTI from Kathmandu.
"These girls are not even 14 and they have not experienced this kind of scary moment in their lives," she had said.