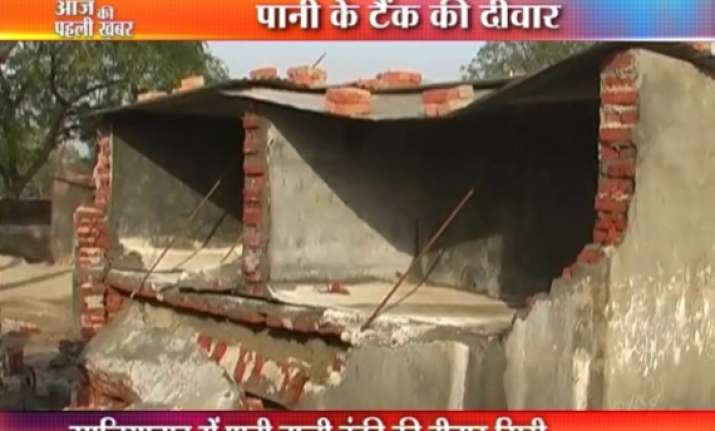 Ghaziabad, Apr 1 : Two persons were killed and another injured when the wall of a water tank collapsed at a construction site in Vijay Nagar here on Saturday.
Temporary shelters for labourers were being built athe builder's site, when the wall of the water tank suddenly collapsed.  
The injured labourer has been admitted to Sudarshan Hospital.