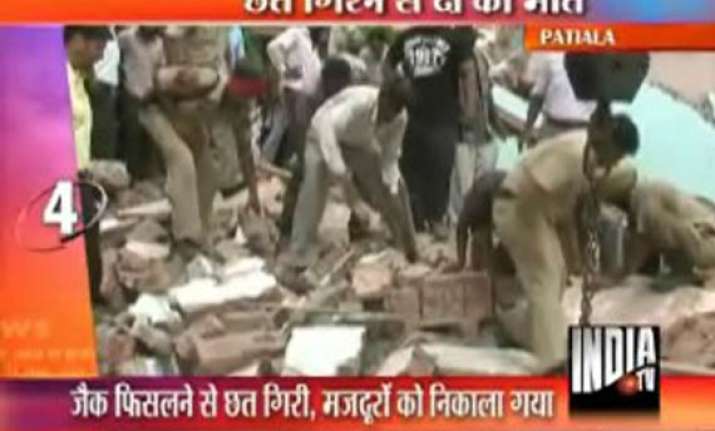 Patiala, July 31: Two workers  were killed when a building in Harinder  Nagar here collapsed like a pack of cards on Saturday.

Nine injured workers were sent to hospital, police said.

The tragedy took place when the building, which had sunk deep into the soil,  was being elevated with the help of big jacks. All of a sudden, a jack slipped and the entire  building collapsed.
 
Fire Brigade officials reached the spot and safely evacuated many other trapped  labourers.