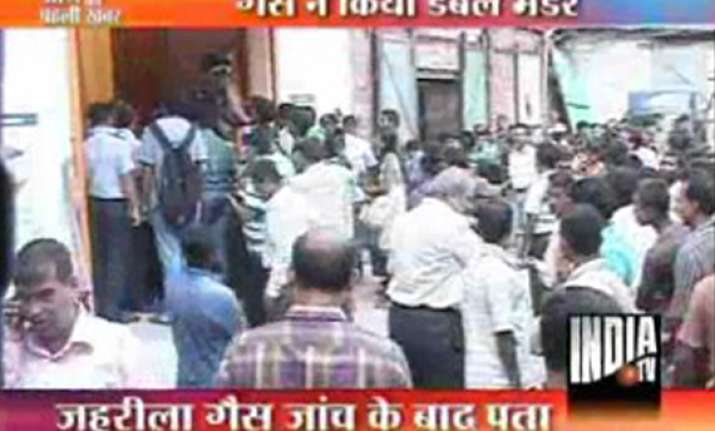 Kolkata, Oct 25: Two security guards of ING Vysya Bank  were found dead  on Monday morning near the  vault room in Cossipore, north Kolkata.

Four policemen and a bank employee who reached the spot were also taken ill and rushed to the hospital.
 
Preliminary investigations by the police revealed that the deaths could have been due to a poisonous gas.

The guards  Basudev Ghosh and Prashant Vaidya were on vault duty since 7 pm Sunday .  At night, the power went off, and when the two went to switch on the power generator near the vault, poisonous gas began coming out and the two fell dead.
 
Director of  Forensic Department, Dhurjati Sengupta said, "The condition of the two guards hint at their death due to carbon mono-oxide gas."

However, Joint Commissioner (Crime) Damyanti Sen said, "The CCTV coverage until the last moment reveals that the two guards were guarding the vault room when the power suddenly ran out at around 9 pm. They were than seen coming out by opening the gate."

The police said that the bodies have been sent for post mortem while the investigations are being carried out to find the poison level and quantity of the gas.

Meanwhile, the bank officials told the police that no theft has taken place in the bank. The bank had centralized AC system and a standby generator had been kept for use during power failure.