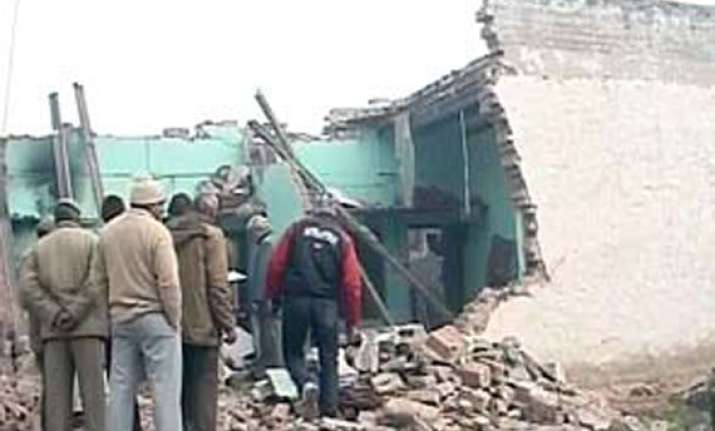 New Delhi, Feb 20: Two people, including a 10-year-old girl, were killed and many injured when a two-storey building collapsed here Wednesday evening, police said.
"The incident happened around 5.10 p.m. at Tahirpur area in east Delhi. Four people were rushed to Guru Tegh Bahadur Hospital. Two of them were declared brought dead," said an officer.
The deceased have been identified as 10-year-old Sapna and Veerpal. They lived in the building.
Rescue operations are going on as some people may be trapped under the debris, said a fire department official.
A drain being constructed near the building led to a crack in the building and it collapsed. Police said they are investigating the incident.