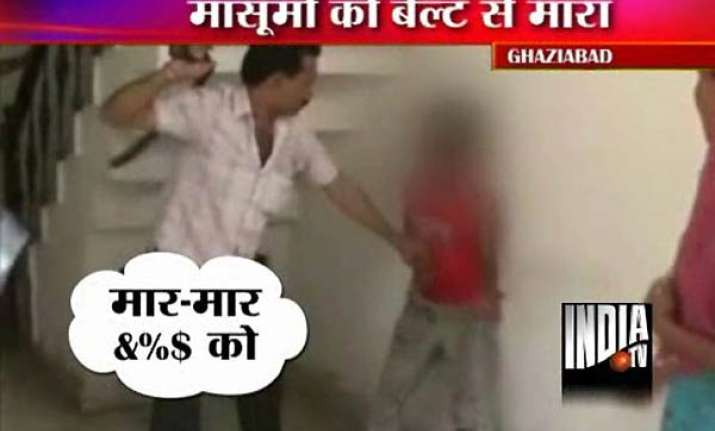 New Delhi, Jun 13 : Two children trying to steal iron scrap from a trader's house in Patel Nagar I of Ghaziabad on Sunday, were caught and thrashed severely with a belt by some local residents.

The two children had sneaked inside the house and were collecting iron scrap.  As they were about to escape neighbours saw them, caught them red-handed after which the owner of the house thrashed both of them with a belt before the crowd.

Police reached the spot and took both the children into custody.