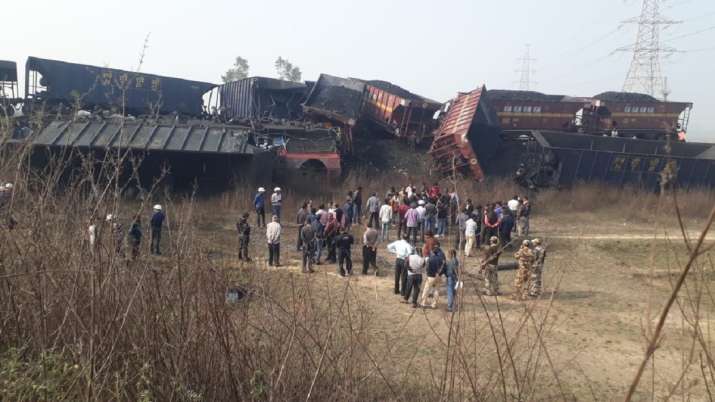 Three people killed as two cargo trains collided in Madhya Pradesh on Sunday morning. The goods trains were transporting coal. According to reports, the two trains of the National Thermal Power Corporation or NTPC collided at Madhya Pradesh's Singrauli at around 5 am. An earlier report claimed, Loco pilot and assistant loco pilot were feared trapped.
Three people killed after two goods trains collide in Madhya Pradesh's Singrauli district, a police official told PTI.
Rescue operation by NTPC team and police is underway. 
Several policemen were rushed to the accident spot. Cops were seen monitoring rescue operations as a huge crowd gathered amid chaos. 
The freight trains of the NTPC plant are reported to have collided head on due to which the coaches of both the trains were badly damaged.
According to information received from the police control room, the two trains collided head-on in the Baidhan police station area. 
According to reports, the trains collided after they were reportedly allowed to run on the same track. One of the trains was carrying coal for the NTPC plant at Uttar Pradesh's Rihand Nagar, while the other was returning empty. 
The staff of both the trains are feared to be trapped as relief and rescue work was in progress.
Sources say that there is a single rail line to carry coal to the NTPC plant. And, only one train can ply at a time. However, on Sunday, two trains were moved to the same track which caused the head-on collision.
Also Read: Coach of Kerala Express derails in Andhra Pradesh
Also Read: Delhi Metro train withdrawn from service due to leakage issue