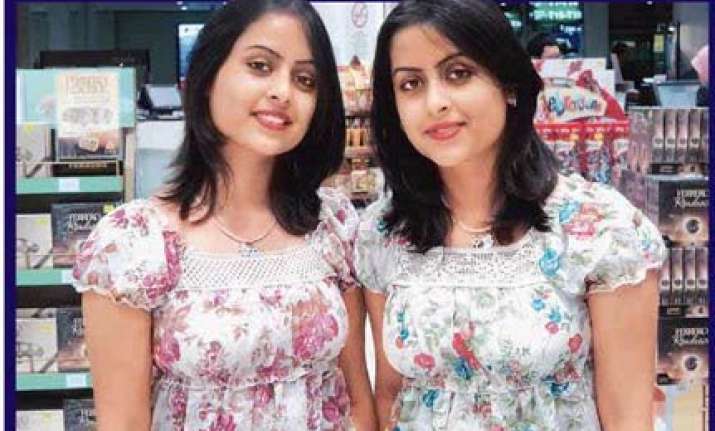 Identical twins Rupali and Sonali Jain not only share the same interest and hobbies, they also topped their university together.
B. Com students at the Sri Ram College of Commerce, Sonali scored 86 per cent in the first- year exams to top Delhi University, while Rupali came third with 85 per cent, reports Mail Today.
" This is not the first time we topped the exams together. We have done the same in our hometown Saharanpur as well," Sonali said.
 They also topped their high school and higher secondary exams. "We even got the same percentage percentage in our CBSE Class X exams," Rupali added.
Both sisters credited their success to their hard work and the support and guidance of their parents. "Since our parents are principals of private schools back home, they egged us on to excel in studies," they said.
The twins, who are simultaneously pursuing a company secretary course, plan to pursue an MBA after graduation.
 The Jain sisters love to sing and dance. They are trained in folk dance and Kathak. Both love to travel and have visited many places in the country. " We love to do everything together. We are our best friends," Rupali said.
So how are they different? It is in their choice of their favourite Bollywood heroes. Rupali, who is 30 seconds older than Sonali, is a fan of Shahid Kapoor, " But Sonali adores Hrithik Roshan," Rupali said.
The twins said the Saraswati Nivas hostel near DU's North Campus was a home away from home. They thanked their hostel- mates for taking care of them during their exams as both of them had fallen ill.
Hostel director Mahesh Sharma said: " All of us are proud of their success." The twins want to repeat their success story and want to stay friends forever.