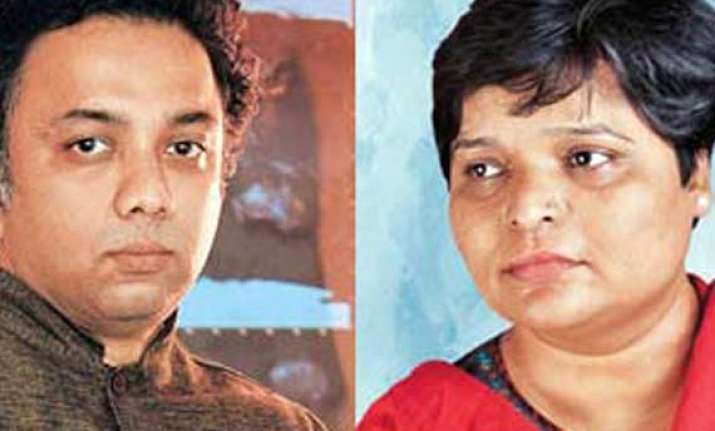 New Delhi, July 28: Two Indians - a woman lender to the poorest in Maharashtra, and a US trained engineer who has revolutionised the use of solar lights in rural pockets of India - are among the five individuals and an organisation who have won this year's Ramon Magsaysay Award.

"Nileema Mishra and Harish Hande helped harness technologies to empower their countrymen and created waves of progressive change across Asia," award foundation president Carmencita T. Abella announced in Manila on Wednesday.

Hande, 44, a Bangalore-based energy engineer and entrepreneur, runs a solar electricity firm that has lit up over 1,25,000 households to emerge as India's leading solar technology firm.

A graduate from IIT Kharagpur and a PhD from the University of Massachusetts in the US, Hande belongs to a village near Kundapur town of Udupi district in Karnataka. During his graduation, he hobnobbed with American environmentalists and visited the Dominican Republic, a leader in energy initiatives in the Caribbean.

The experience there and in Sri Lanka inspired him to put up smallscale, standalone solar installations.

He established the company SELCO India in Bangalore in 1995. It provides affordable renewable energy services to poor villagers along with doorstep financing and services.

"A persistent myth is the poor cannot afford the best technology... In India, where half of all households do not have electricity, this myth has stood in the way of spreading solar technology and its benefits," the Magsaysay Foundation noted in his citation.

Hande is disproving this myth.

In Boston on a business trip, he said: "It is a humble moment for all of us at SELCO. The award in a way justifies the path of social sustainability that SELCO has always strived for." Mishra, the other award recipient, has a master's degree in clinical psychology from the University of Pune.

She is the founder of Bhagini Nivedita Gramin Vigyan Niketan in Maharashtra's Bahadarpur village.

The village has a population of around 10,000 and every resident knows Mishra. The unassuming and publicity shy (she blocked all calls on her cell phone after the news of her getting the award) 39-year-old is called Didi by the entire village.

Today, while thousands of farmers commit suicide across Maharashtra, Bahadarpur is one of the few proud villages where they don't need to approach banks or private moneylenders to take loans. Mishra's gramin vigyan niketan provides rotating interest- free loans to farmers.

Born to Bhadrapur schoolteacher Chandrashekhar and Nirmala, she stood out since her childhood. Jagannath Bhaviskar, who taught maths and science to Mishra and who is also the secretary of her organisation, said: "After completing her education, she selected two students of the village and taught them everything, from computers to poultry farming. These students then changed the life of the village by imparting knowledge to the other villagers," Bhaviskar said.

The Alternative Indigenous Development Foundation Inc. (AIDFI) from the Philippines, Hasanain Juaini and Tri Mumpuni from Indonesia, and Koul Panha from Cambodia are the other winners of the award. The winners will receive a certificate, a medallion and a cash prize on August 31.