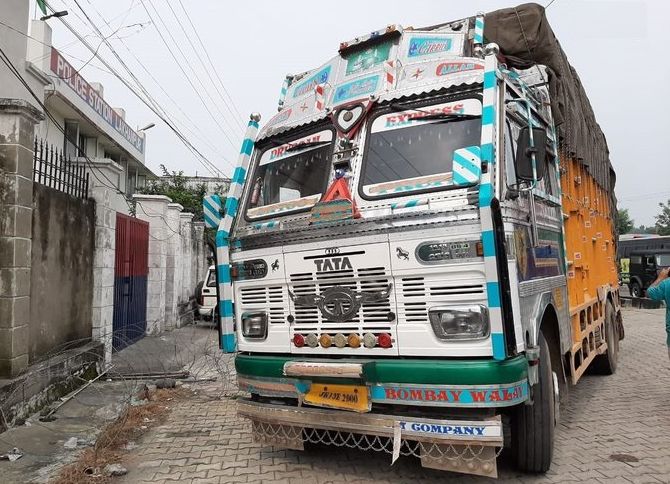 In a desperate attempt to break the normalcy in Kashmir, terrorists killed trucker Sharif Khan, who was carrying a truck full of apple. Sharif Khan was from Rajasthan. Truckers association in Rajasthan have condemned this despicable attack. J&K BJP chief Ravinder Raina termed it 'an assault on Kashmiriyat.' 
The terrorists attacked the truck in Sheermal village of Shopian district of Jammu and Kashmir on Monday. He was loading apples when the incident took place.
Suspected militants also set on fire his truck. Sources say it was a joint group of militants belonging to Jaish-e-Mohammed and Hizbul Mujahideen.
The militants include a suspected Pakistani national, news agency PTI reported quoting officials. They also beat up orchard owner before fleeing the scene.
Police have cordoned off the area and an operation is launched in the area to track down the terrorists.
Also Read | Man arrested for stealing luggage from Delhi airport