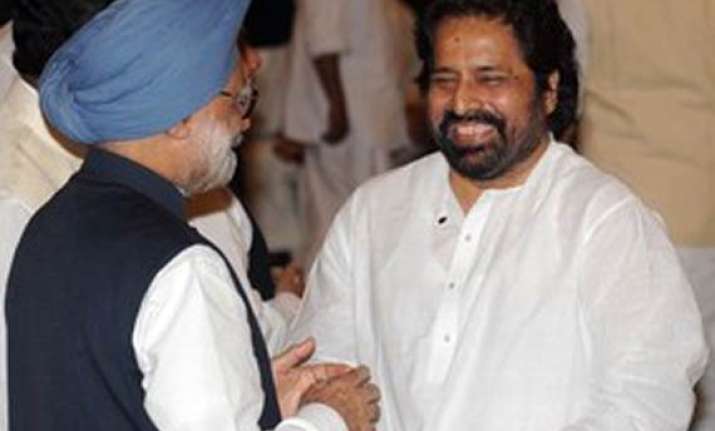 New Delhi, Dec 1: Facing a logjam in Parliament, Prime Minister Manmohan Singh today stepped-up efforts to bring UPA allies on-board on the issue of FDI in retail but key partner Trinamool Congress insisted on rollback of the controversial decision.

"Our stand remains the same. We want discussion," Trinamool Congress leader Sudip Bandopadhyaya told reporters after a meeting with the Prime Minister.

Representatives of DMK and National Conference were also present at the meeting called in the wake of opposition demands for an adjournment motion on the issue that has paralysed Parliament for the last five days.

In the Lok Sabha too, Trinamool Congress was aggressive on the issue with some of its members, including Kakoli Ghosh Dastidar, storming the Well and raising slogans "FDI hai, hai (FDI down, down)".

In fact, TMC and the Left parties became strange bedfellows as regards the protest as members of CPI(M) and some Left parties also stormed the Well protesting against the FDI decision.

Union Minister Farooq Abdullah who is president of National Conference, did not speak to reporters after the meeting. But the party is with the government.

DMK was present in the meeting but its leaders did not speak to the media.