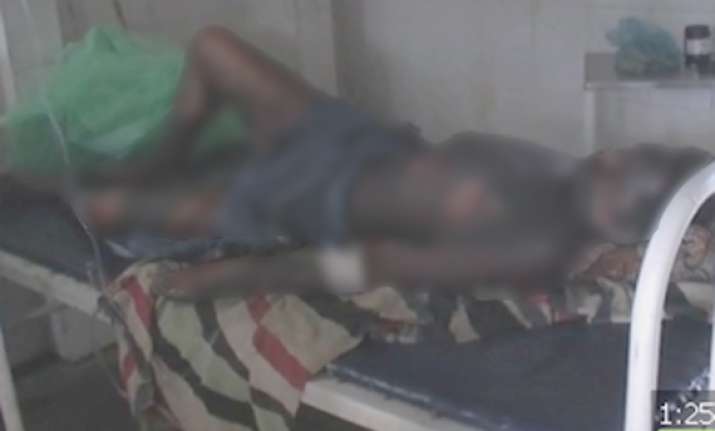 Betul, MP, April 12 : Four miscreants on Tuesday night set fire to a tribal youth, Ramdin, 38, in a village near Betul, after pouring petrol over his body.
The youth has been referred to Nagpur Hospital with 60 per cent burns after primary treatment.  
The incident took place in Sunarkhapa village under Saikheda p.s. 
The youth Ramdin Gond had gone to Betal bazar to purchase vegetables alongwith his friend Subhash, when the four miscreants accosted them and poured petrol on ramdin's body. Subhash managed to escape.  
Ramdin's wife Shanti said her husband had a tiff with one Sonu on the day of Holi, after which a panchayat was called, but there was no resolution of the issue.  
"We had forgotten the incident. Then all of a sudden he was attacked on Tuesday", said Shanti. 
Police have registered an FIR against four unknown persons and are on the lookout of the assailants.