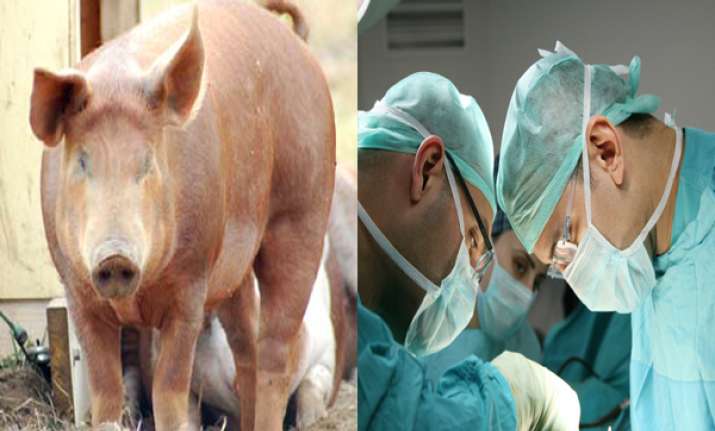 New Delhi, Oct 21: Transplantations of pig organs in human beings could sooon be a reality, reports the Times of India.The report quoting an article in Lancet magazine says, pigs could soon become the new source of organs and cells for humans.

With shortage of organs and cells from dead people restricting transplants,scientists say organs from genetically-modified pigs equipped with genes to protect them from the human immune response are all set to power the next medical revolution.

Pig heart valves and tissues for orthopedic (ligament reconstruction) and general surgical (small intestinal submucosa for bladder repair) procedures are being used in patients even in India.However,these are tissues from which pig cells have been removed.After the transplantation,the tissues are repopulated with human recipient cells.

Although these procedures represent a form of xenotransplantation or cross-species transplantation,the future,doctors say,is nigh when viable organs and cells of pigs will continue to function after clinical transplantation.

A study published in The Lancet has revealed that transplanting organs and cells from GM pigs into humans may soon be possible Currently,pig tissues are used in humans,but after the pig cells are removed.But doctors say if an antigen that causes rejection of pig organs is muted,the organs can be transplanted as they are The results of pre-clinical transplantation of organs from GM pigs into non-human primates have shown a survival period of over a year Diabetes,neurodegenerative diseases,hepatic failure and eye problems are among problems that can perhaps be treated with such transplants.