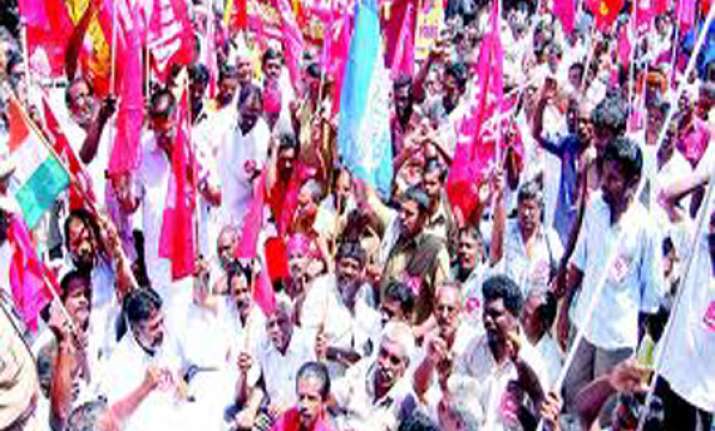 New Delhi, Feb 19: Indian industry may face a two-day shutdown beginning Wednesday as major trade unions have given a strike call after talks with the government have failed.
Public sector banks, insurance, post offices are expected to remain closed both on Wednesday and Thursday.
The Delhi government today announced that DTC buses will play despite the workers' unions deciding to join the strike.
Autos and taxis may also join the strike, but the shutdown will not affect running of Delhi Metro and railways.
Trade unions owing allegiance to the Left parties, the pro-Congress INTUC and pro-BJP Bhartiya Mazdoor Sangh are participating in the strike.
Income Tax, insurance, defence, civil accounts, CAG, postal department, banking and transport sectors are likely to be affected in the two-day shutdown.
The strike call has been given demanding reversal of inflationary economic policies, hike in minimum wage to Rs 10,000 per month, jobs in public sector on compassionate grounds, induction of regular staff and ending of outsourcing, stopping disinvestment in public sector companies, stopping bank merger in public sector, and pay scale revision for Central employees every five years.