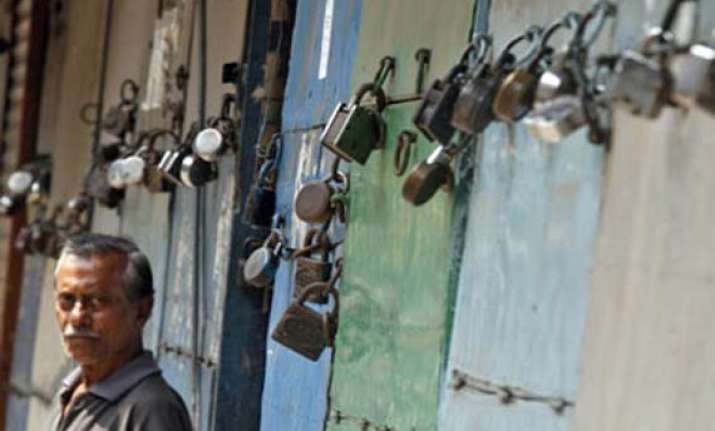 New Delhi, Feb 20: A trade union leader was killed in Ambala in the wee hours as the two-day nationwide strike called by the 11 trade unions began today.
"Narender Singh, the treasurer of a AITUC union was stabbed to death near the Ambala bus stand by some miscreants who wanted to take out buses from the depot despite the strike," AITUC General Secretary Gurudas Dasgupta told PTI here.
Condemning the murder, Dasgupta said the strike would continue despite such a heinous attack.
Apart from unions owing allegiance to the Left, the pro-Congress INTUC and pro-BJP BMS are also participating in the strike.
The unions have put forward a charter of 10 demands such as urgent steps to control price rise, strict enforcement of labour laws in all places of work, social security net for workers in the unorganised sector, end to disinvestment in PSUs and raising minimum wage to Rs 10,000 a month.