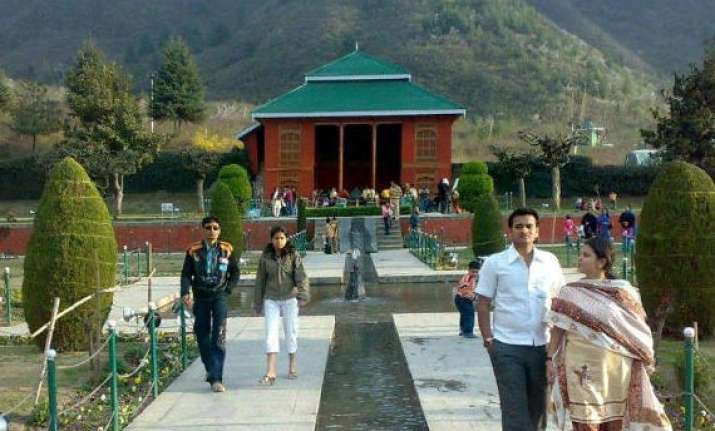 Srinagar, May 23: Summer tourists flocking to the valley this year are also showing interest in the historical hamam (bath house)  belonging to the Mughal emperors.
The historical hamam (royal bath and heating system) is very unique and the centuries old structure of this hamam attracts people both tourists and local's at large scale.
Presently the tourist season is on peak in the valley and heritage lovers prefer to visit historical places to see the monuments and historical places.
Some years back the hamam was discovered by the department of floriculture in  the famous Shalimar Garden and  in collaboration with  INTACH (Indian National Trust for art culture and heritage), the  floriculture department started  the restoration drive.
The structure of this historical hamam depicts  rich Kashmiri art. Its construction work  is totally different and after the restoration the beauty of  the hamam  has increased.
The Mughal Gardens in Kashmir is one of the major tourist attractions of Kashmir and Shalimar Garden is one of the most beautiful Mughal Gardens in Kashmir, which was built 400 years ago. The three famous Mughal gardens are : Shalimar, Nishat and Chashmashahi.
Shalimar garden was built by Mughal emperor Jahangir (1605-1627) to celebrate his love for his wife Noor Jahan.