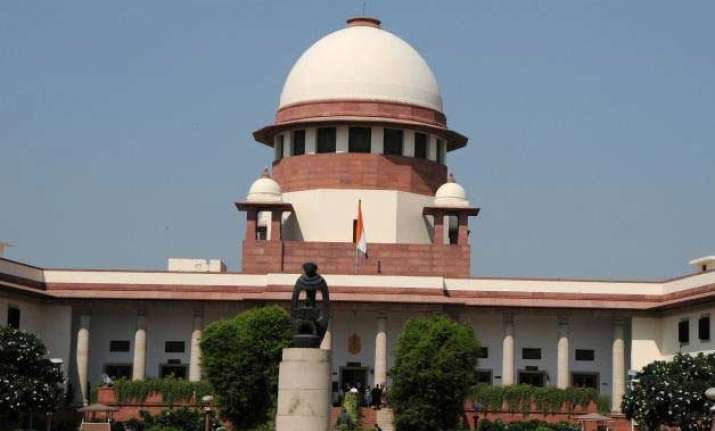 PM to visit RSP today
Rourkela: Prime Minister Narendra Modi will dedicate to the nation the modernised and expanded units of Rourkela Steel Plant today.
Prez to embark on 2-day visit to West Bengal today
New Delhi: President Pranab Mukherjee will be visiting West Bengal for two days beginning today to attend some programmes including the inauguration of new buildings of a girls' college in North 24-Parganas.
SC to hear Manmohan Singh plea today
New Delhi, The Supreme Court will take up for hearing today former Prime Minister Manmohan Singh's petition challenging his summoning by the special court in connection with the allocation of a part of Talabira II coal block to Kumarmangalam Birla owned Hindalco.
Rajnath Singh to visit Sunderban area in South 24 Parganas  today
Kolkata:  Rajnath Singh to visit Sunderban area in South 24 parganas. He will visit border outposts of BSF.
Congress meeting today to discuss on how to increase party membership in Uttar Pradesh
Lucknow: Congress meeting to discuss on how to increase party membership in Uttar Pradesh. Congress has 57 lakh members in UP while BJP has more than 1 crore 57 lakh members. Congress worried over this huge gap.
Suresh Raina's engagement today
Ghaziabad:  Suresh Raina's engagement today at his Ghaziabad residence.
400 Indians are expected to reach Djibouti today.
New Delhi: India tonight got permission to dock its ship at the Aden harbour for the evacuation of nearly 400 Indians from the sea port city as the government launched a massive air and sea evacuation operation for its over 4,000 nationals in strife-torn Yemen.
Gulshan Rai to take charge as Cyber Security chief today
New Delhi: Gulshan Rai, the Director General of Indian Computer Emergency Response Team (Cert-In), will take over as India's first Cyber Security chief tomorrow.
Health Care Centre at SC today
New Delhi: A new Health Care Centre will start operating in the Supreme Court premises from today to take care of medical emergencies and other health-related problems of lawyers, litigants and other visitors.
Salman Khan hit-and-run case: final arguments today
Mumbai: A day after Salman Khan's driver Ashok Singh testified before the sessions court here that he was driving the car at the time of 2002 mishap for which the Bollywood actor has been charged, the defence said it did not want to examine more witnesses. Judge D W Deshpande asked both the sides to make final arguments from tomorrow.
AP vehicles to pay tax on entering Telangana today
Hyderabad:Transport and commercial vehicles, including passenger autorickshaws, coming from Andhra Pradesh to Telangana will have to pay motor vehicle tax from today.
Mamata Banerjee will chair an administrative meeting today
Kolkata: today, she will chair an administrative meeting atDimdima at Madarihat-Birpara in Alipurduar district.The chief minister will inaugurate a number of projects and lay foundation stones for many development projects.