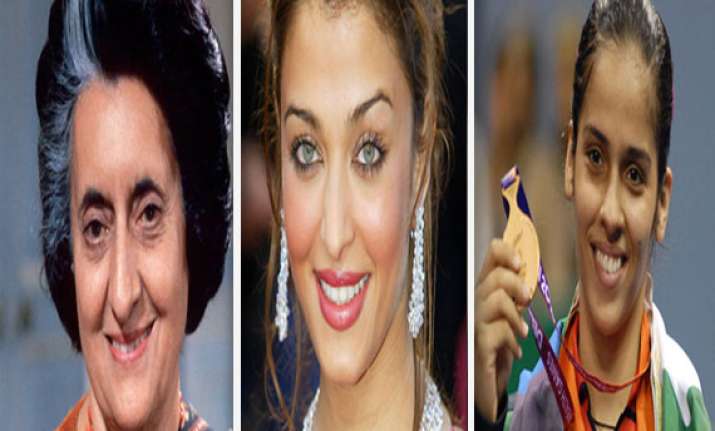 New Delhi: Over the past few decades, the status of women in India has been subject to great changes. 
Women have held high offices in independent India including that of the President, Prime Minister, Speaker of the Lok Sabha and Leader of the Opposition.
According to a global poll conducted by Thomson Reuters, India is the "fourth most dangerous country" in the world for women, and the worst country for women among the G20 countries.
Women in India continue to face atrocities such as  acid throwing, dowry killings, rape while young girls are forced into prostitution.
Women build the nation and they have a strong impact in building our society. As Mahatama Gandhi rightly said that - "When woman, whom we call abalaa(weak) becomes sabalaa(strong), all those who are helpless will become powerful." 
Here is a list of top 20 most prominent women of India who contributed their talent in developing the nation.