6. H.V.Desai eye hospital, Hadapsar - Pune.
PBMA'S H. V. Desai Eye Hospital, which is a 200 beds eye hospital set up in the year 2000, has now become a base for all prevention of blindness activities as well as vital research in eye care under one roof.
The specialized eye care service matches the best and is provided with compassion and kindness.
It has gained widespread acclaim, both nationally and internationally.
Hospital Services:
1. Community Services
2. Patient Services
3. Tele-Ophthalmology
Address: PBMA's H. V. Desai Eye Hospital, 93, Tarwadevasti, Mohammadwadi, Hadapsar, Pune MH 411060
Phone no: 020-26970144
Email: desaieyehospital@hvdeh.org
Website: http://hvdesaieyehospital.org/node/49
7. Centre for sight - New delhi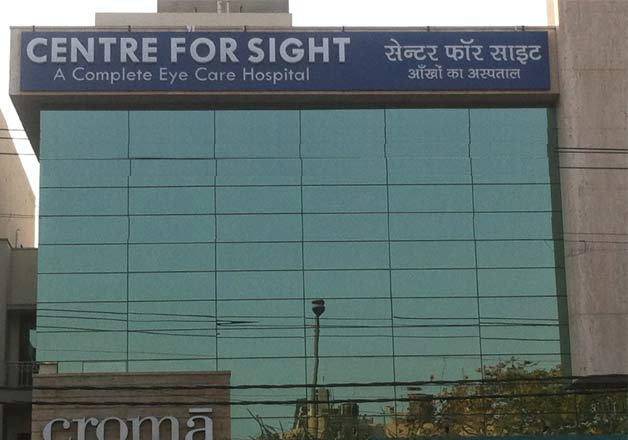 Established in 1996, by Dr. Mahipal Sachdev, eminent ophthalmologist and a Padmashree awardee, Centre for Sight is instrumental in changing the face and service standards of eye care in the country.
Since its inception, Centre for Sight has been guided by patient centric values of efficiency, precision, compassion and integrity. In 2010, Centre for Sight was awarded the prestigious Frost & Sullivan award as the Eye care provider company of the year, an affirmation of its values.
In 2012, Centre for Sight won the prestigious FICCI Healthcare Excellence award for Operational Excellence. The award is a recognition of our efforts to make eye care a super speciality in India.
Hospital Services:
1. ReLEx Smile
2. LASIK
3. Cataract Services
4. Retina & Uvea Services
5. Glaucoma Services
6. Cornea Services
7. Keratoconus Clinic
8. Neuro- Ophthalmology
9. Pediatric Ophthalmology
10. Oculoplasty & Facial Aesthetics
11. Ocular Oncology
12. Eye Bank
13. Contact Lens & Low Vision Aids
14. Pharmacy
Address: Centre For Sight Corporate Office.  A-23, 1st Floor, Green Park, Aurobindo Marg, New Delhi.
Phone: 011- 4573 8888, 4164 4000
Email:info@centreforsight.net
Website: http://www.centreforsight.net/
8. Smt. Lilavati Mohanlal Shah (Billimorawala) Eye Hospital, Dudhia Talao,  Navsari- Gujarat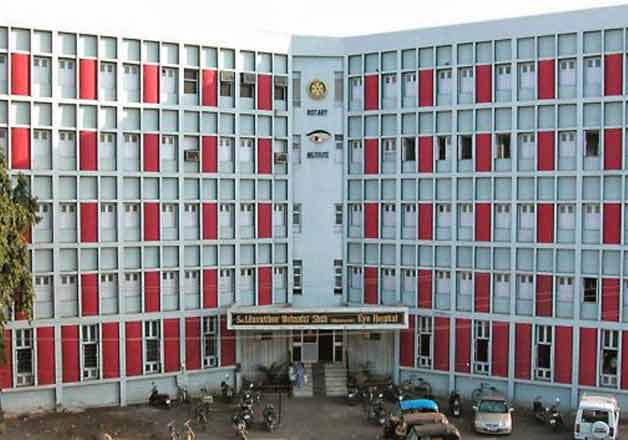 Rotary Club of Navsari founded the Smt. Lilavati Mohanlal Shah (Billimorawala) Eye Hospital, (REI) in 1977, a non-profit eye hospital– to provide world-class eye care to people suffering from eye related problems that can be easily cured.
Hospital Services:
1. Cataract
2. Retina & Vitreous
3. Glaucoma
4. Cornea
5. Oculoplasty
6. Lasik Surgery
Address: Smt. Lilavati Mohanlal Shah (Billimorawala) Eye Hospital, Dudhia Talao,  Navsari 396445 Gujarat
Phone no:  02637 - 251458
Fax no:  02637 - 242328
E-mail: rotaryeye@sifty.com
Website: http://rotaryeye.org/default.aspx
9. Dr Agarwal's Eye Hospital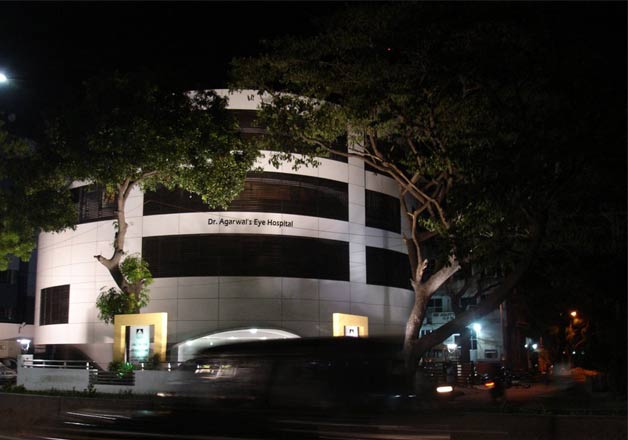 Dr.Agarwal`s Eye Hospital Limited has been promoted by Dr.J.Agarwal and his family members.
The above company was incorporated in 1994, though the entire family has been in the profession of providing total eye care solutions for almost five decades prior to this, through various private limited company and partnership firms, owned by the family members.
The Hospital has always been at the forefront of every medical advancements in the field of Ophthalmic care in the world and has several firsts to its credit. The Hospital is engaged in conducting continuous training and research and development programs and has over a period, developed an excellent team of highly skilled Ophthalmic specialists and surgeons, to assist in its growth plans.
Address : 19, Cathedral Road, Chennai - 600 086
Phone no:  044 2811 2811, 44 2811 2525, 44 2811 6233, 44 2811 2592
Fax : 044 2811 5871
E-Mail : dragarwal@vsnl.com
Webiste: http://www.dragarwal.com/
10. Eye Health Clinic - Noida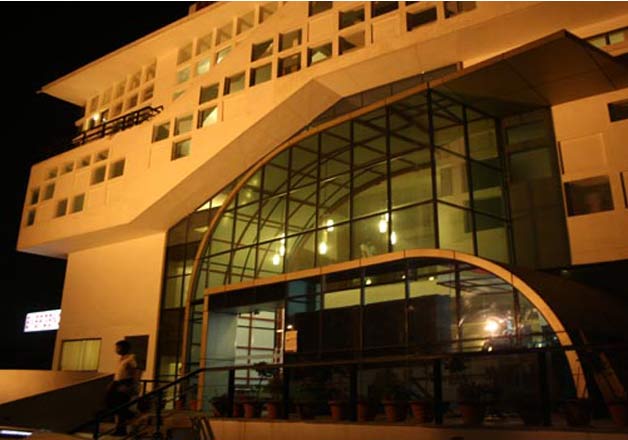 Eye Health Clinic, a facility which provides Comprehensive Eye Care within a friendly environment by experienced professional eye surgeons, assisted by efficient staff, modern equipment and latest state-of-the-art eye evaluation and management facilities, with emphasis on TOTAL eye care solutions for all needs under one roof.
Also with the DIABETIC EYE FOUNDATION (an initiative of Eye Health Clinic) coming into being, the centre is able to provide comprehensive eye care associated with diabetes under one roof. The facilities available are ennumerated below.
Address: Main Centre: LIFE CARE HOSPITAL (Basement) E-1, Sector 61, (Near Sai Mandir) Noida 201 307
Phone no: 0120-4228662/63, 0120-6589566
Fax: 0120-4228664
Appointment Hotline: 9811993061, 9958501984, 9211725282
Website: http://www.eyehealthcenter.org/