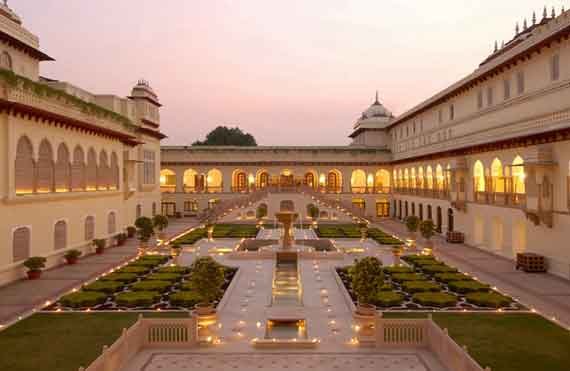 New Delhi: Wedding is a once in a lifetime affair and in India weddings are larger than life sagas.  Most couples unwind their hands when it comes to their wedding and to create their special day as an epic ,many people opt for exotic locales like royal palaces, beaches and exquisite venues. 

India is a hub for extravagant weddings as several such grand and glorious venue options and various wonderful exotic locations are available.  

Kerala, Goa and Rajasthan are a few places that couples choose for their wedding and subsequently can plan their honeymoon here.

In India for people whom budget is not a constraint, couples seek the most expensive wedding venues to tie the knot.

Here are the top 10 expensive wedding destinations in India:



1. The Leela resorts, Goa - The Beach Wedding Destination




 
Goa, the land of beaches is the dream location for weddings.

It is famous for the picturesque beaches and the serene atmosphere and is not just ideal for planning a catholic wedding, but Hindu weddings can also be brightened up here.

There are provisions for luxurious hotels, beach weddings are mostly preferred.

The Leela resorts in Goa is considered as one of the ideal destinations to tie the knot. It is located on the picturesque and secluded Morbor beach, in south Goa.