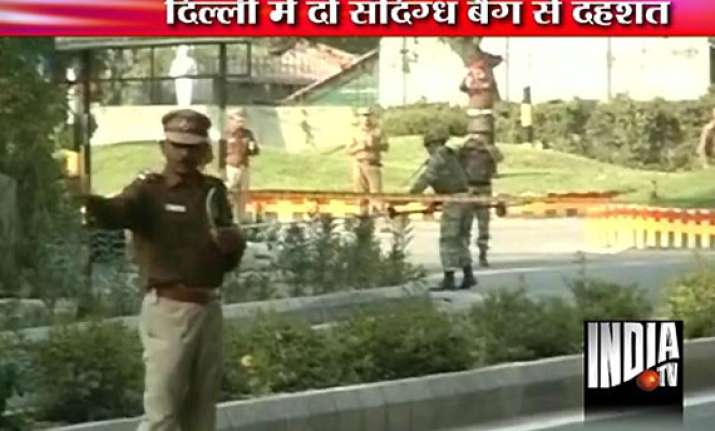 New Delhi, Feb 25: Three suspicion-evoking bags were recovered in the capital Monday - one each from outside an army hospital and two city markets, police said.
Officials said the bags seized from two south Delhi markets were harmless. However, they were waiting for forensic reports before concluding if any explosive device was present in the bag found near the Base Hospital in Delhi Cantonment around 2.50 p.m.
"We are yet to ascertain if there is any bomb inside the bag," said Additional Commissioner of Police Anil Kumar Ojha.
"A National Security Guard team and Central Forensic Science Laboratory team reached the spot and handled the bag. Before getting the forensic report, we can't say that there was any explosive device in the bag," added Ojha.
Initial inquiry suggested that a youth threw a bag near the army hospital in the afternoon and fled on a bike, said a police officer.
Ojha said another abandoned bag was found in the cantonment's Gopinath Market around 3 p.m. but it was found to be carrying papers.
The third suspicion-evoking bag was found on a motorcycle in south Delhi's Greater Kailash-I area around 5.30 p.m.
"A police team cordoned off the area and after a check declared that nothing suspicious was present in the bag," another officer told IANS.
The officer said the motorcycle and bag owner also reached the spot after the bag was searched.