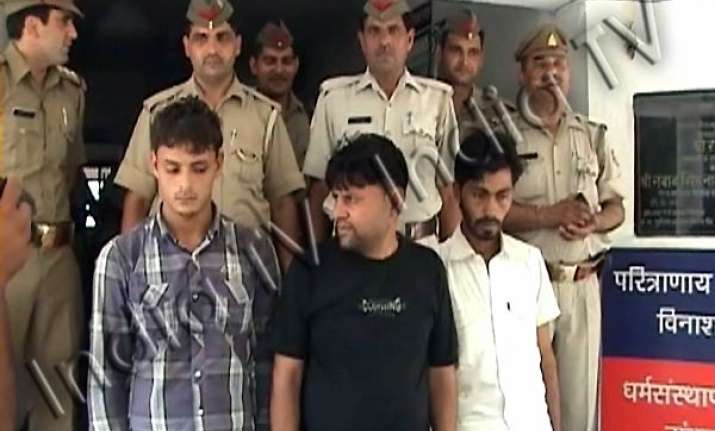 Noida, May 27 : The Noida police on Thursday arrested three robbers who use to drive in an Alto car with a blue flashing siren and rob truck drivers on highways.
 
Three trucks and the car were seized from the accused, Inam, Zeeshan and DIlshad, police said.
 
The gang used to stop trucks on highways, ask for their papers, and while doing this, used to flip out firearms and hijack the truck, police said.