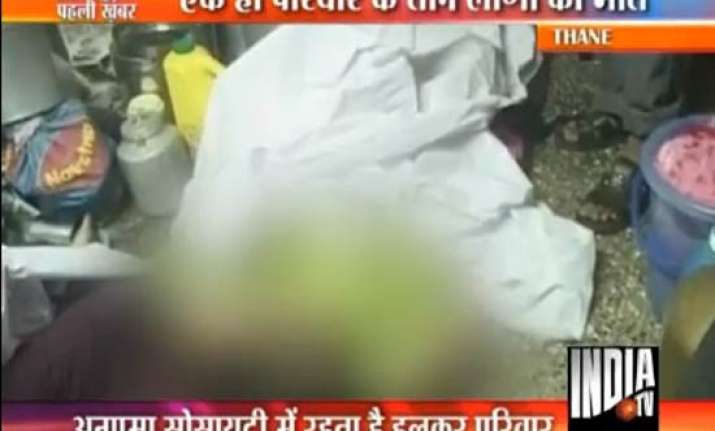 Thane, July 21: Three members of a family - mother Anandi Harlankar, 70, son Shiv Shankar, 40, and daughter Vasanti Halrankar, 46, were found died inside an apartment in Anupama Housing Society here on Wednesday, police said. 

The old woman's daughter Kunda,24, came out of the apartment to inform neighbours about their death. According to neighbours, the family members were not in a proper mental shape since several months and were trying aloof from others.

Additional police commissioner Milind Bhamre said, it's still not definite whether the three commited suicide or died of disease. The daughter Kunda was not disclosing things in a coherent manner. The bodies have been sent for post-mortem.